Pinterest launched a new way to shop on its platform. Browsing for the Pinterest shoppers will be possible through the in-stock catalog from newly added "Shop" tabs on Search and Pinterest boards, making it easier to shop the products, through the smartphone for the items seen in the photographs published. By clicking on the new button that is placed next to the red 'Pin it' button, without having to exit the web.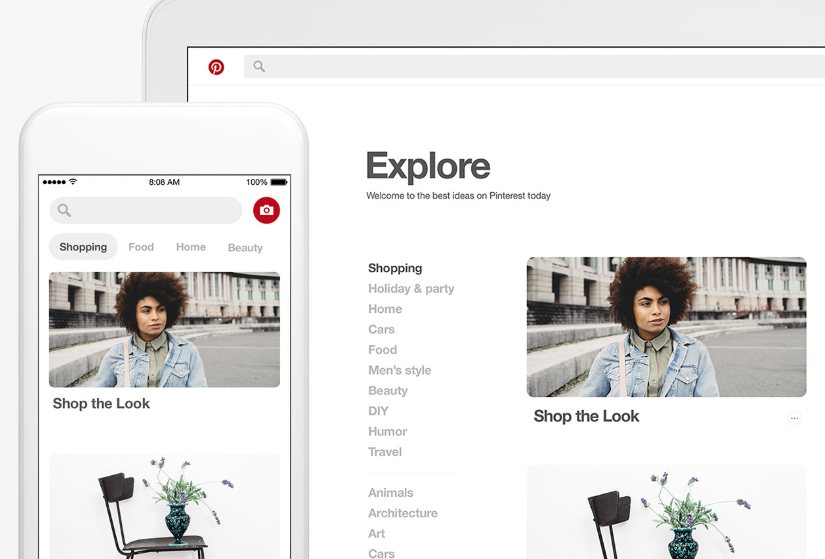 Among the added features, the appearance of a new "shopping" section in the search results called "Shop from search," this feature aims to facilitate the purchase of products in stock from various distributors. The filters in place help with the search of products according to the brand. Through the Shop tab, it will aid users in discovering in-stock products from retailers when they conduct a search inquiry.
Besides, Pinterest announced the arrival of "Style Guides." These are currently reserved for the field of interior decoration and consist of visual recommendations that allow the user to explore trendy styles. The style guides appear on some home-related searches like "living room, kitchen remodels, home and office décor, among others." Before, users would have to scroll through a variety of search results, only some of which may have been shoppable.
The benefit for smaller businesses having their items on Pinterest shop pins is that they obtain a uniform playing ground. Pinterest conveys that 97% of its shopper's searches are unbranded — meaning customers are looking for designs using general terms, but they do not have a particular brand in mind. That means a smaller-scale business product could rank higher in search engine results than a more remarkable retailer's product if it's a better match.
Retailers need to upload their product through Catalogs feature on Pinterest, then arrange them into less category. The idea is that people come to Pinterest early for ideas of what they want and eventually, convert them into sales,
The Shop tabs support the Product Pin technology, which connects the Pin straight to the checkout page on the e-commerce website, encouraging transactions. Many e-commerce market analysts bet that with this move, Pinterest will quickly become an e-commerce power, primarily if filter and selection features such as those of search engines or other online retailers are implemented in the community.
Pinterest says that overall, demand for products on their platform is increasing. The number of Product Pins has risen by 2.5 times since last year, and Pinterest was able to improve traffic flow to retailers by 2.3 times. Also, the number of users engaging with Shopping on Pinterest has grown by 44% in one year.
Pinterest says in light of the COVID-19 outbreak, it has been working with supportive companies to learn more about their current needs. Pinterest has also been releasing some informative recorded in videos format to educate retailers who are new on their platform on how to register their products online for sale. Of course, there's a limit to how much people can shop for non-essential items at this time
---
So, how is everyone doing on Pinterest nowadays?