With Instagram as a platform for inspiration and visual content I do believe focusing on positivity is smart, but does Instagram track sentiment? I was sent this list: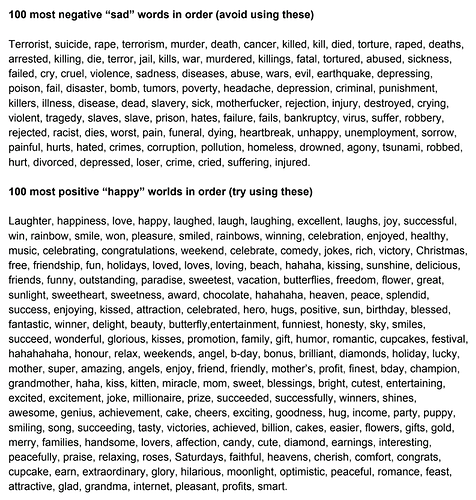 While many factors are at play, it may be worth a thought, what type of words you use in general. I also found this tool to rate the sentiment of your writing.
What are your thoughts on this? Is it even something to care about?