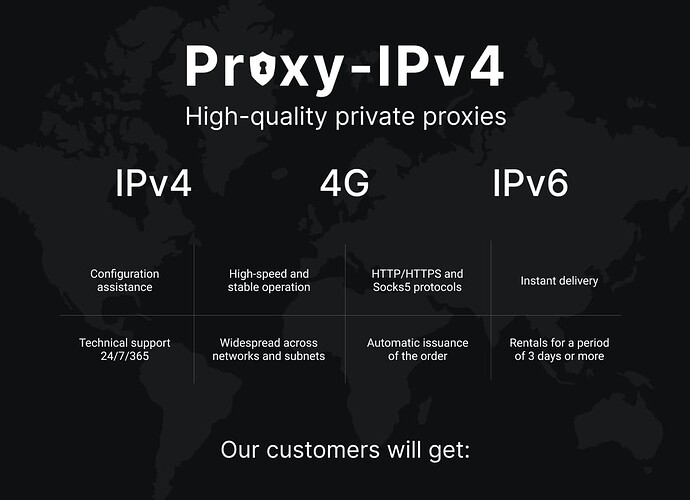 Proxy price:
Depends on the proxy format - IPv4, IPv6 or 4G Mobile proxy.
Also, the price will be determined by the term of the proxy lease and the location you choose. Prices start from the following values:
IPv6: $0.81/month
IPv4: $0.36/3 days
Mobile 4G: $12/3 days

Want to get a bonus after buying a proxy on the site? Write under this topic "I want to get a bonus" and provide your order number or email. We will provide a bonus exclusive to Mpsocial users after purchasing any proxies on the site.
Refund policy
Within the first 24 hours of purchase we can make a refund on your order in case the proxies for some reason are not suitable for you. You need to write to our support with the description of your problem, and we will either help to solve it, or replace the proxy, or refund your money.
If you have any questions about proxies or our service you can leave a message in this thread or contact our operators in the chat room on the site, who are available 24 hours a day.