Hey MP people

I can see here and I also get in private many messages about the scrapers account - what are they, where to find them, if they need proxies, how to use them, and more.
That is why I made my new video about Scrapers accounts for Instagram - mostly to help the main accounts to work, less speaking about the M/C needs or scraping emails/phones although you can also do that with the scrapers.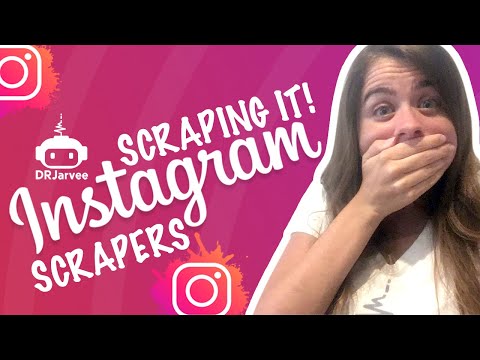 So let's start!
What is API??
The Instagram API (short for "application program interface") is essentially a way for apps to talk to and interact with Instagram.
For example, some apps use the Instagram API for a number of our features. If they are an Instagram partner, they use the private Instagram Graph API, which allows them to create features around scheduling, commenting, and analytics.
What is the job of the Scrapers?
The scrapers working only on the API and take the risk of getting blocks, banns, and many issues that can cause when you scrape data from IG(you can imagine why

).
So there are 2 things we need to understand:
To use any action on the main accounts we must use the API of the main account or the scraper to get these data of the users we till interact with.
The second step is to make these actions from the main account such as follow/likes/comment/DMS and for that, it's mostly recommended to use the EB( more difficult to IG to flag these activities).
Must I use a scraper in JARVEE for Instagram for 2020?
This is the official recommendation of Jarvee team and also mine

safer for the main accounts and your clients.
What are the scraper settings?
Only valid and breaks from time to time.
How many scrapers do you need for 1 main account?
At least 1, I recommend 2! As much as you add more filters you need more scrapers.
Do I need proxies for scrapers?
Yes for more than 10 scrapers I recommend getting the social media proxies from high proxies
1 proxy is good for 10 scrapers.
How can we automatically solve issues with the scrapers?
Add the email pop settings.
data:
O2.pl - poczta.o2.pl , port 993
rambler - imap.rambler.ru , port 993
Use the smspva website to get their API code for automatically solve phone verifications - http://smspva.com/ (10-20$ will be good for the start). You can pay via PayPal with someone inside or credit card.
Use the 2 captcha service
Feel free to ask any questions


Adi