The most notable social media networks are always announcing big changes. Some changes are driven by advancements in technology while others are as a result of competition from rivals. Other changes are as a result of major controversies such as the recent Facebook privacy controversy.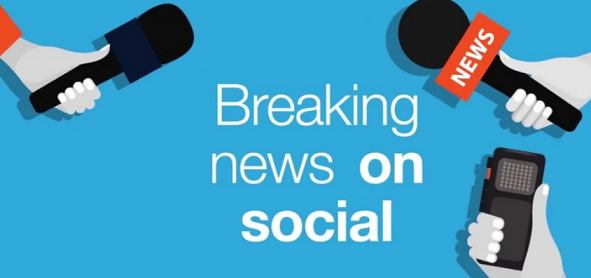 In case you're sick of that privacy craziness, here is a collection of some of the latest social media news you might have missed this week.
Pinterest Set To Expand Its Shopping Ads
Just after adding Shopping Ads, Pinterest has announced that it will be expanding the program to include at least 100,000 shoppable pins. Pinners will get more visual cues from the design such that consumers shopping from the home improvement store will be able to see how a product can fit into their lives. A recent Pinterest survey shows that 90% of users rely on Pinterest to make purchasing decisions and 70% use it to find new products.
Snapchat Adds an "Explore" Feature in its Snap Map
Snapchat has updated its Snap Map to include a new feature known as "Explore". The new feature will allow Snap Map users to receive updates when a friend visits a new place. Users will also be able to see stories such as breaking news, trends, and events. Users will still have the freedom to share their location. The new update will roll out globally in the next few weeks.
YouTube is testing a Picture-in-Picture Video Desktop Tool
Recent reports indicate that YouTube is testing a new feature for its desktop player that will allow users to minimize a video that will continue playing while browsing for more content in the site. YouTube is also testing another feature known as a mini scroll bar. The mini scroll bar will allow users to continue watching a YouTube video while scrolling down the page. These features are already available in YouTube Android and iOS apps and will soon be available in the desktop app.
Instagram Testing an Option to Allow Users To Share Public Posts Into Their Story
Even though Instagram is yet to roll out its new regram button in full scale, it has announced that it is testing a new feature that will allow users to share public posts from other Instagram users into their story. For privacy reasons, users who don't want their public posts shared will have the freedom to turn off the feature.
YouTube Introduces More Bans on Guns
Although YouTube already has some restrictions on guns in place, such as banning gun sales, it has reported that it will be banning content that promote the sale of gun accessories, devices that make guns fire more rapidly, and videos on how to rebuild guns to make them more powerful. The announcement comes after the Parkland high school shooting that left 17 people dead.
Facebook Is Testing Features to Allow Creators and Influencers To Earn From the Platform
Facebook is attempting to displace Patreon and Youtube to become the home of content creators by testing a feature that will allow content creators within Facebook to earn cash and connect with fans. Users will pay monthly subscriptions to their favorite creators to get access to exclusive content. The top fans will also earn badges. The new feature will also allow creators and advertisers connect.
YouTube Is Headed To the Movie Theatre
In recent social media news, YouTube has announced that it will be releasing a film "Vulture Club", a thriller starring Susan Sarandon. Google hopes that the film will feature in Academy Awards. It will be released on YouTube Red later this year.
Facebook to Release a Code for Broadcasting and Streaming Live Games
Facebook will be unveiling a programming kit that will allow developers to build Facebook live broadcasting and streaming directly into its games. There will be no capture hardware or go-between client required. This will make it easier to live stream for gaming lovers.
A lot of interesting stuff seems to be happening, right?