Are you looking to supercharge your social media presence on Instagram?
Look no further! We are Social X Infinity, a trusted name in the industry for over 5 years, specializing in providing top-tier Instagram Aged accounts/ High Engagement Accounts/ Affordable Accounts and services.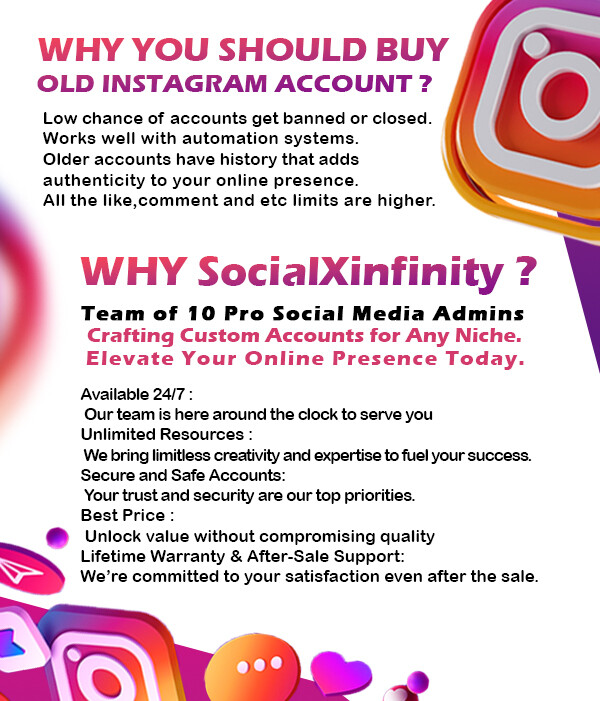 What We Offer:

Affordable high-quality Instagram accounts,both verified and non-verified.


Niche-specific accounts for influencers, businesses, and more.


Aged accounts from 2012 up to 2023 with and with out post and profile


Accounts with real, engaged followers.


Competitive pricing to suit your budget.
Custom Accounts:
Looking for something unique? We can create custom Instagram accounts with follower counts, niches, and even any year you desire. Just let us know your preferences, and we'll craft the perfect account for you.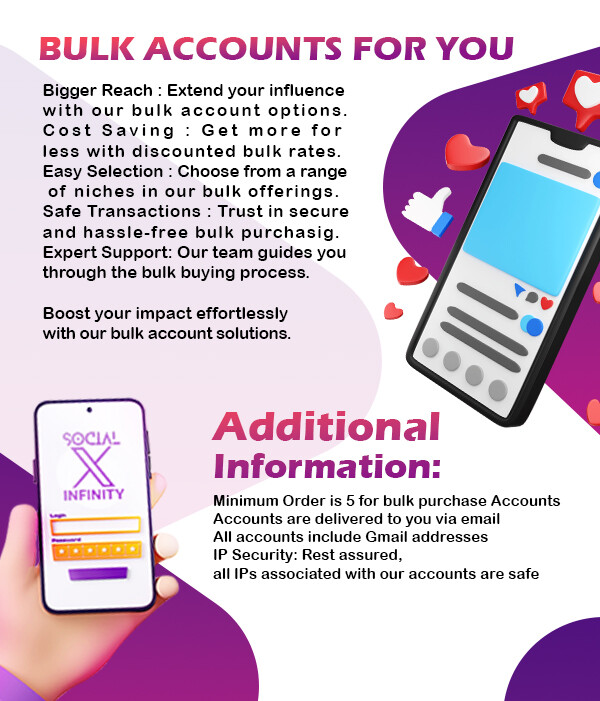 Sample Accounts:
To help you make an informed choice, here are a few sample accounts from our inventory Click Here : socialxinfinity | Instagram | Linktree
Test Accounts:
Write "Test account" down here to receive a test account to verify the legitimacy of our products
Note: Test Accounts Are Only For Bulk Buyers And Aged Account Item.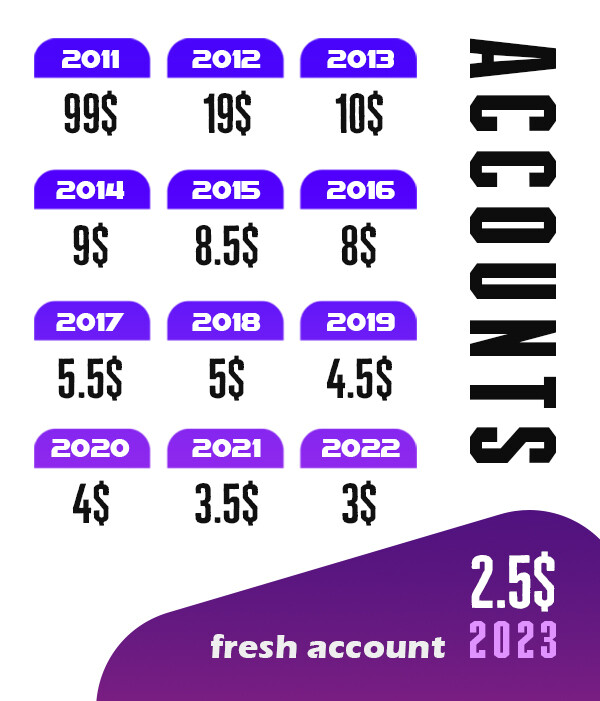 Voucher Channel:
Don't just take our word for it; check out our voucher channel to see satisfied customers who have already benefited from our services. CLICK HERE
How to Get Started:
Explore our account inventory at HERE
Select the perfect Instagram account for your goals.
Reach out to us:

Important Note:

All our Instagram accounts are created using real phones and SIM cards to ensure their authenticity and compliance with platform policies.

Each account comes with a Gmail account verified and ready for use, offering a hassle-free experience.

There is no refund option but in case of any issues within the first 48 hours, we offer hassle free replacements. (48H Replacement Rule)