The days of blogging seem far from us and yet we manage to support and use so many apps that try to do just that. In this day and age, texting seems to be replaced by video messaging app that could be downloaded via iOs or Android.
If you are a fan of the crazed Snap Chat app, then Musical.ly was most likely your go-to app for video messaging then you will be pleased with Ping Pong, the app that was built on the success of Musical.ly. with the growing number of Snap Chat users now at a hundred million users, this new app is seriously hoping to get the same amount of respect and admiration with these users.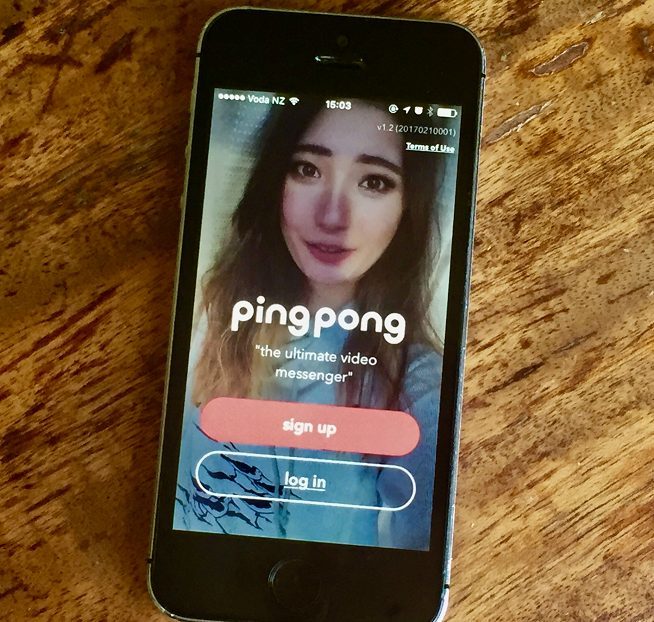 Initially when this app was released on a Monday, it had tendencies of not going past the login page. Luckily enough, the developers worked right on it and come in Tuesday the app was ready for use without any hitch. Although they've said that the app was still in its testing phase, it wasn't an excuse for them not to make the app work beyond expectations as they are catering to the active social media market.
A lot of users of the app are happily enjoying the different ways to send your video messages to family and friends. It also features different ways to comically relieve your plain videos by adding face warping to the message. Not only do you get to add pizazz to your message it becomes way livelier with the Snap Chat and Marco Polo likeness to it.
The app Ping Pong now is garnering a number of faithful Snap Chat users and is growing to understand the concept of sending fund and themed video messages. It definitely beats typing so many words into a screen, and saying what you feel and making your recipient feel the same energy is totally on new whole level of video messaging. Needless to say, the makers of Ping Pong are now watching the development of their app and praying that it sticks and gets loved by the million followers and users of their other app that succeeded in the social media world.
I guess it's as everywhere. If you have something that's successful keep at it and expand as much as possible. That's what the guys behind Musically seem to do.
@BrandonBerner what do you think, it this the new thing you were waiting for?