Hi all,
You guys here are absolute wizards when it comes to tech! I don't know much about any of it… I do have a question for the tech guys…
If I use a program such as Jv… Is it best to use the Integrated or dedicated graphics card?
My laptops a Dell i7
16gb ram
1th ssd
Nvidia geforce gt 750m
Basic laptop.
I see the options here in my nvidia that I can change all these. There must be a configuration to optimise JV performance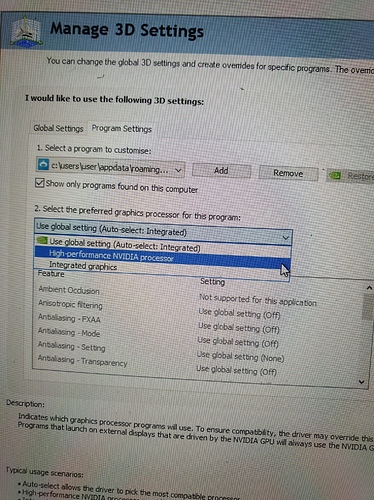 And also by putting my laptop onto Game Mode should force GPU to the 1 app that's open right?
Looking forward to your answers…