Just a small tip to help you organize your sim card game.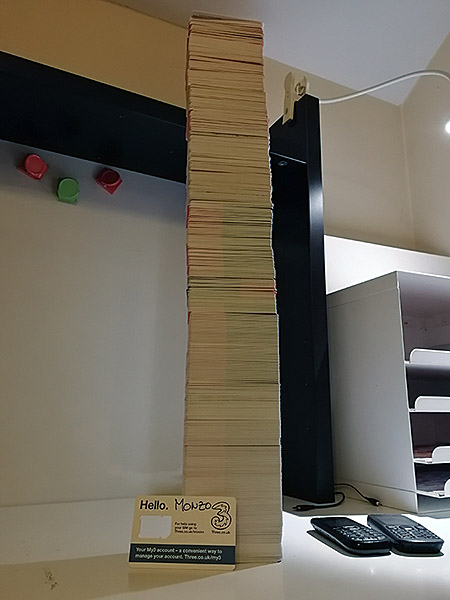 Build tower!
(just kidding)
Up until today I was using couple of letter trays from IKEA and they work great (each can hold 400 sims) but the main downside is that you can't take them with you if you go travel or just feel like doing PVs from comfort of your sofa

So after searching online for some time and actually thinking of ordering custom made plastic pocket sheets I came across COIN COLLECTOR ALBUMS!!! They come in different shapes and forms and are very handy to keep your sim cards organized! You can even buy separate plastic pocket sheets and build your own album.
Hope this helps!
How do you organize your sims? Do you have better method? Let everyone know

Best regards!