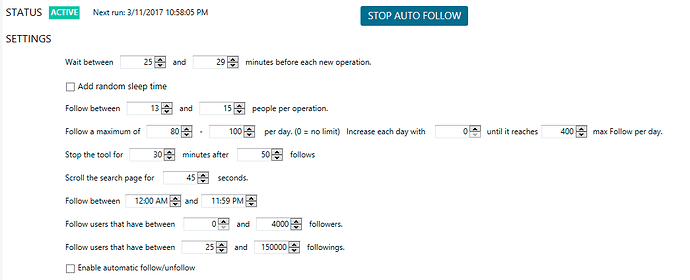 I think I may be missing something. I have my Twitter account set to the settings above and want to follow 80-100 people a day. Looking in the "results" tab, it's only following about 15 people a day.
Am I missing something? I do have filters for minimum tweets, username, must have tweeted in last 17 days, and things like that but that shouldn't affect that?
The sources have plenty of accounts to follow still from what I can tell. Any ideas?