Hello everyone!
Just tried to unsuspend a bunch of Twitter accounts and got the following message from Twitter Support: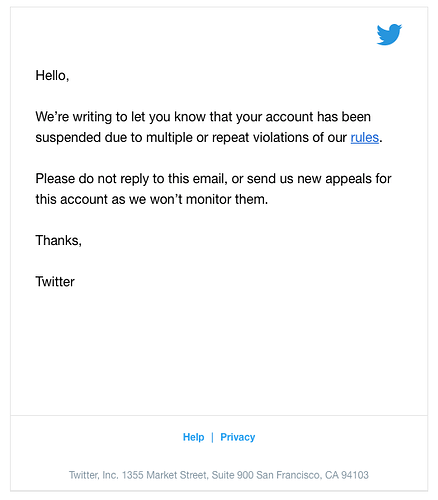 Is this a sign to finally give up on Twitter automation and to get comfortable at the thought
of becoming poor?
Love to hear your feedback and if anyone's been able to unsuspend accounts when getting
the above message?
Thank you for sharing!
AS