Ssup good people, I'm grateful for all the value I have garnered from this community in the past one month alone (when I joined).



So I have in inquiry for those using cloakers to send IG links.
So a friend of mine helped me cloak a couple of links I was sending to new followers.
I tried sending the message to my personal page and realized that the links show previews of totally unrelated articles. I assume this is how cloakers work.
Here is a picture of the same.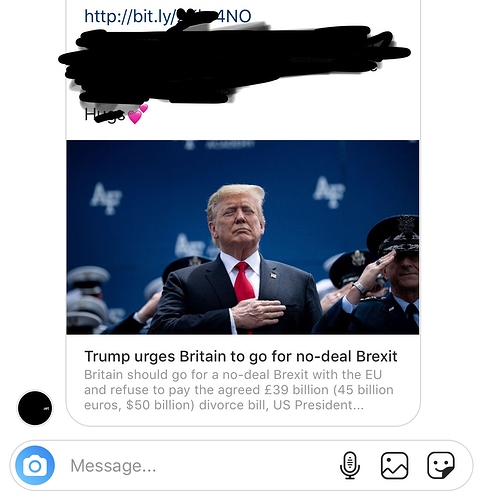 So my worry is, will this affect the CTR since I am targeting people in the fashion niche and the preview shows them sh*t about Trump?