Hi there,
I just get started with Instagram Marketing - this place contains a lot of knowledge - thank you for sharing. I ordered one social proxy from highproxies since I understood that many people here are happy with them. One thing that left a bad first impression for me: They say private proxys won't work for social media. They don't say why. Do they just want to upsell?
Bought one single social proxy to test. I entered the provided IP on some IPLookup sites to check their quality.
https://scamalytics.com/

https://www.ipqualityscore.com/free-ip-lookup-proxy-vpn-test/lookup/102.128.165.101
These are my results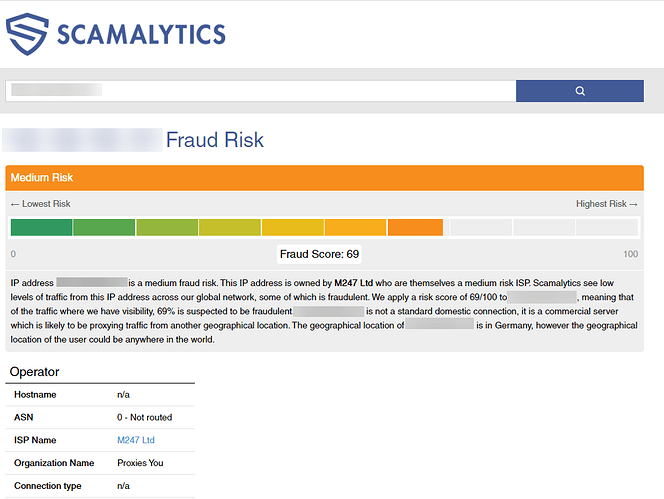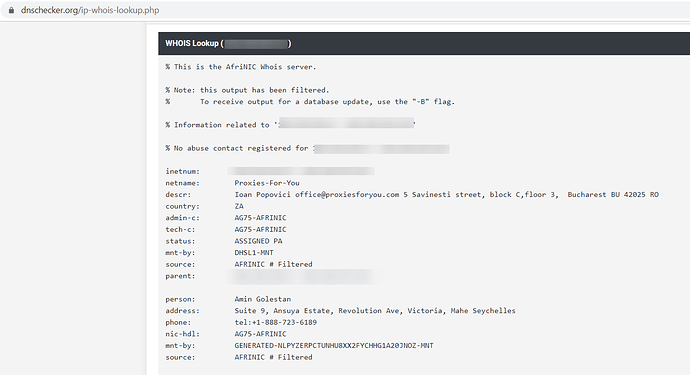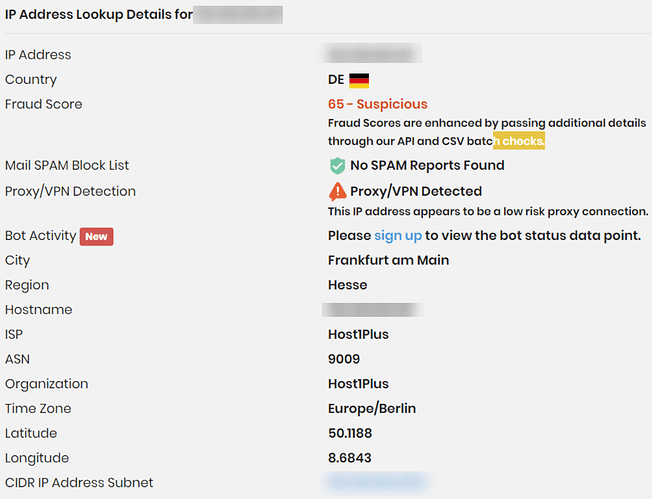 I don't know if this is me beeing too paranoid here, but the high fraud score on those pages make me nervous.
My questions:
Is the approach to validate the quality valid?
Do you have higher or lower fraud score for proxies you use?
Does quality of a proxy providers differ for different GEOs? Which one would you recommend for Germany?
Thanks