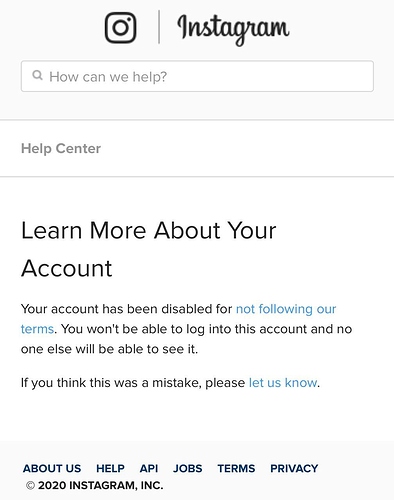 My Instagram account has been blocked. When trying to unban an account
Gives an error message:
We Can't Review the Decision to Disable Your Account
We have fewer reviewers available due to the coronavirus (COVID-19) pandemic so we can't review this decision right now.
Please tell me how you can unblock your account?