Hello beautiful peoples!
I have started since few days, a page, which is about reposting viral contents from the web.
It is going pretty well, but, i just realized that I've never ended up in hashtag ranking, in any post, and also i can't hit PROPERLY the explore.
Why Do I say properly?
Check this out,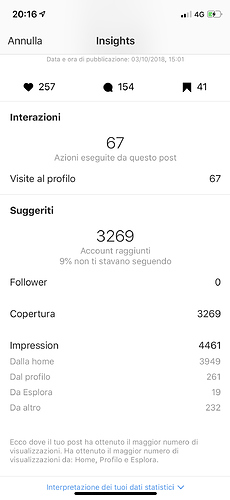 this is just an example of post I published:
Just 19 views from explore,
another video just got 14 from explore, another 4, but never hit a K or just few hundreds!
Now, I'm asking you: it is something wrong with my acc, or just the people that engage with me, they doesn't have a huge range of followers?
Thanks in advance!