When a client can no longer use her family friendly blog as her profile link because it somehow "violates community guidelines" but having direct links to porn work perfectly fine.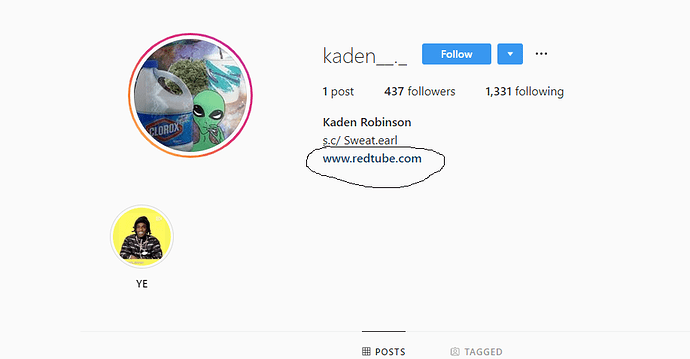 Also FYI that link was clickable. Normally if a link has been banned on IG it'll stop you from continuing if you click on it saying access to the link is disabled. The link to redtube works perfectly fine.
For clarification this isn't my client…it was a random spam account that followed one of my other accounts I happen to spot today. Dear lord if this is my client I'd close up shop.