Recently I've tested @Adnan 's method of promoting a FB post with unique hashtags and the results are nothing short of amazing, but with a small catch: Facebook notified me that I've received about 115 likes on that post in the first couple of minutes, but on Performance indicator on the actual post doesn't have that many likes till this day. (The print screen was done just minutes after publishing)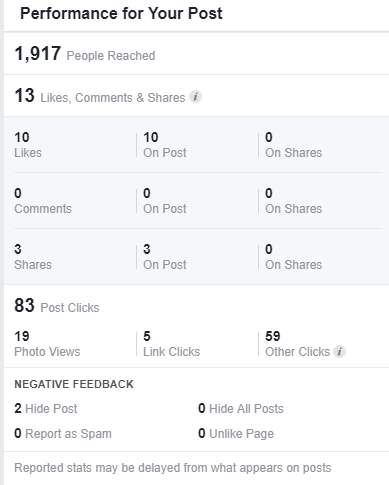 I thought that I will have to wait for things to sync, but it was a good thing I've made a print screen because the notification was no more.
The good thing is that I've reached a bigger audience, better sales, but I think FB started to catch up because of the big lie, mismatch of engagement
Has this ever happen to you?!