The announcement from Twitter
Are you a Twitter Power User and currently using the FREE TweetDeck app to optimize your user experience in order to maximize your audience reach? Would you pay for Twitter if it could do more to optimize your experience?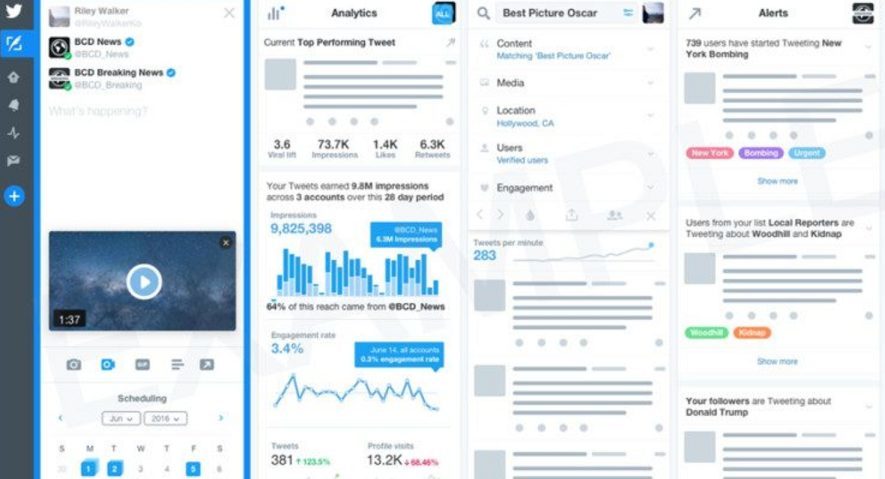 Last week, Twitter announced they are developing a more "advanced" version of TweetDeck intended for power users that would host a range of more powerful tools to help marketers and professionals maximize their Twitter efforts.
The Verge reported that when asked about the possibility of a paid TweetDeck subscription, a Twitter spokeswoman said, "We regularly conduct user research to gather feedback about people's Twitter experience and to better inform our product investment decisions, and we're exploring several ways to make TweetDeck even more valuable for professionals."
A survey for TweetDeck current users, which boasted all of the coming enhancements, asked participants if they would be willing to pay a monthly fee of $19.99 for the service.
Why the suggested change?
With over 300 million active users, Twitter is one of the most prominent social media networks on the planet. However, Twitter has struggled in recent years to meet advertising revenue projections, as less expensive options exist on other platforms, such as Facebook, Instagram and Snapchat.
According to Bloomberg, Twitter took a hit during their third quarter of 2016, and fell short by almost $50 million in projected revenue. Analysts were projecting revenue of $681.4 million. Since then, the company's advertising revenue has continued to be in decline.
Despite increasing users, Twitter needs to think outside the box and come up with more creative ways to generate revenue. A subscription service targeted towards power users seems to be the ticket.
What users get now
Currently the TweetDeck application is a FREE dashboard that allows users to do the following in order to optimize their Twitter experience:
· Monitor multiple timelines
· Schedule tweets
· Turn on alerts
· Filter searches
· Build and export custom timelines
· Use intuitive keyboard shortcuts
· Mute users or terms
· Stream in real-time
· Manage a Twitter account with multiple people
The new features with a paid subscription
Curious what new options will be available with a paid subscription? Here is what Twitter told its users:
· Exclusive content on social media best practices and strategy
· Enhanced tools for management and creating custom audience lists
· Exclusive priority customer support
· The ability to manage multiple Twitter accounts
· Advanced publishing features
· Advanced tools for sorting and filtering searches
· An ad-free experience
· Analysis tools for understanding topics or conversations on Twitter
· Ability to access this experience on both desktop and mobile devices
· Ability to securely manage the account across multiple team members
· Twitter customization such as color themes and layouts
Though an average user might need these options, a power user that relies on Twitter for marketing, public relations, or business purposes would definitely benefit from a more enhanced experience. The investment of $19.99 per month would be a small price to pay for such a powerful tool.
Time will tell if this option comes to fruition, in the meantime, it will be business as usual for Twitter users. Luckily, it appears that the core Twitter service that users have come to know and love will still be an option once paid subscription for Twitter goes live.
What do you think, how will this affect twitter marketing?
I am thinking that if they start doing a distinction between normal users and "power users" they might lower the acceptable actions for normal accounts and maybe leave only power accounts to follow/unfollow in high numbers.
On the other hand, if you pay them $20 / month, they might be less inclined to delete your account because they'll loose money then