Hi,
I have been trying to get some of my accounts back, got like 3 back already, more few waiting.
I tried after a week to apeal and get more few accounts but I get this error everytime ( image added )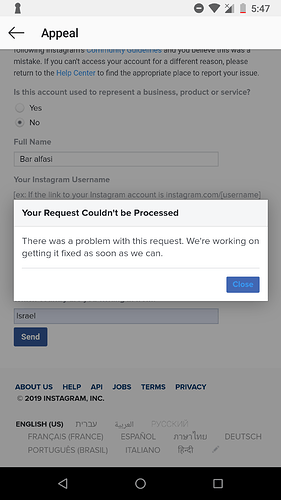 I changed device and ips, didnt work.
Been like this since Friday.
Anyone knows what it is and how to solve this fucking thing?
I wanna get more like 15 of my accounts back.
** NO I DONT USE PROXIES **
** USE 4G MOBILE PHONE OR WIFI **
Thanks