Would love to introduce you guys to an awesome extension tool on Google Chrome called Pablo similar to Canva.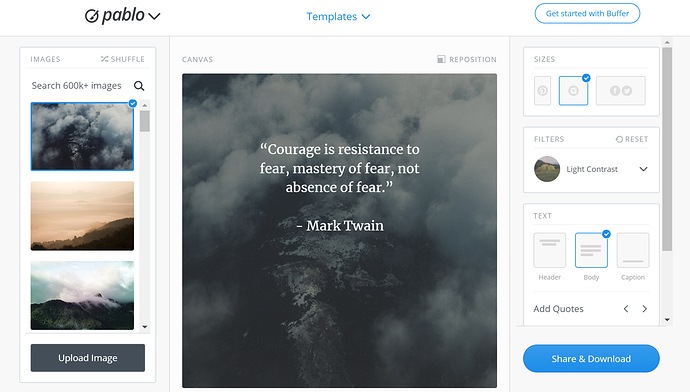 Here's the link to the extension: https://chrome.google.com/webstore/detail/pablo/gfpibnlcombjoeejlongmihndgkpnjjo
Pablo has 600,000+ images (Free Stock) for use + Ready Templates you can choose from
You can also resize the image to fit Pinterest, Instagram, Facebook & Twitter.
There's also a build-in Filter + Caption you can select from.
That's not all, you can also upload your logo or any image if you are looking to watermark the content you have created!
And once you're done, you can share among your social media platforms or download the image for your own use!