Hi Good day to all ! Hope everyone is keeping safe and healthy.
I'm on a pinterest growth journey and i came across this "ERROR 158 - Problem Publishing the Pin Check error screenshot" . Using just one account to start with, but a business account. Can any one guide me here on how / where ot check the error screen shot and what to do with this error.
I also came across the "execute actions as business account" setup where the dropdown is empty , tried logging in couple of times but still it doesn't show any option - is this normal ?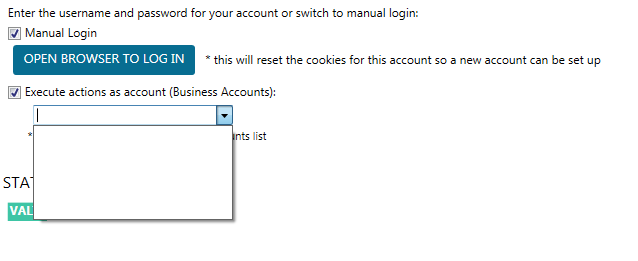 @Adi_Ankonina @Hexe @Nikola_Nino
Thanks in advance