Hi, my name is Ariel, i have a company in Argentina about Digital Marketing and Development and I want to tell you some of the methods that I implement so that the accounts work correctly.
I apologize for my English,do not speak this language well, but I will try to do my best. With this post I try to give my point of view that maybe many can help.
I have tested absolutely all the tools on the market for a while, as well as different proxies.
I know that proxies are very important, but unlike many opinions that I read everywhere, it does not seem at all to be the main factor. I use normal proxies, whose value is 1 dollar each one and works fine.
Currently I use Jarvee only to follow, and Everliker to make likes.
> AT SAME TIME
.
The account of my client run in Jarvee with a proxy and in Everliker with the same proxy.
Of course, in Jarvee I made some limitations, as well as in Everliker.
If there are interested users I can deepen the explanation.
Iam running all services in a VPS of my bussines, but you can do in others webhosting companys.
The first thing I do when I set everything up from the beginning, is to buy HIDE MY ASS, which will allow me to assign to the VPS the IP of the country that I want.
For example, my clients are from Argentina and my VPS is from Canada, so if I enter an Instagram with an Argentine account in a browser with IP from Canada, I may ask for some type of annoying verification producing a nuisance for the client and lack of professionalism.
However, with HIDE MY ASS installed, I demand the server that has IP Argentina, and that allows me to log in as if it were local

Install Jarvee, and log my accounts with the "regional ip" (argentina by hidemyass). When the account mark valid, I click this option:
After that, while still connected as valid, I add a proxy purchased for example in buyproxies and the account is still valid and functional!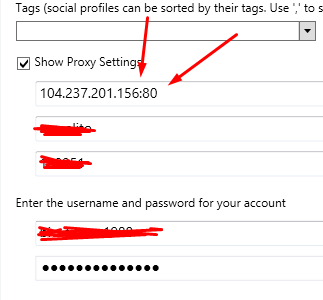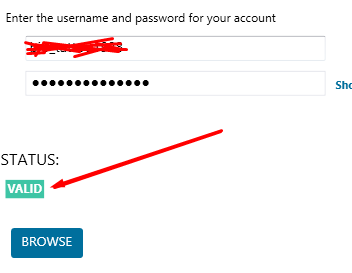 Then, I configure Jarvee Follows

On the other hand, I install Everliker in Google Chrome and an extension called SWITCHYOMEGA
That allows me to navigate the instagram account with the same IP that JARVEE is using.
Then to Everliker I allow him only 30 likes per hour. This works for any type of account, both for warm up and for an aged account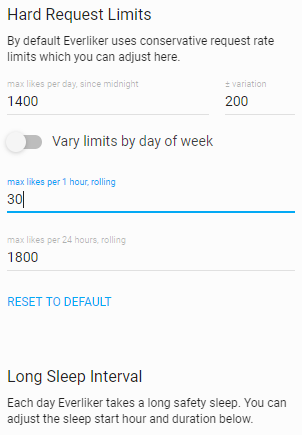 Then I make him sleep 7 hours in the typical schedule of my country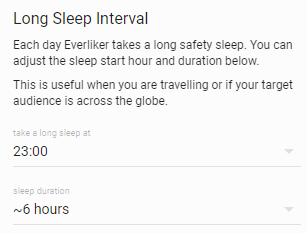 And then my cycle configuration is this. That does not matter much because I'm already warning in advance that my maximum is 30 per hour. But with this configuration it works perfect.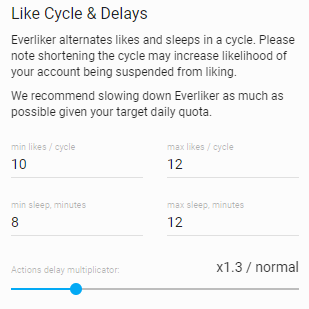 Past 2 weeks you can set up to 60 per hour.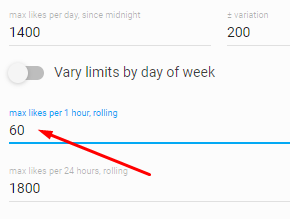 With this configuration they will be able to operate perfectly and without any type of blocking any account. With proxys of ONE DOLLAR. I never use 4g proxys!
In our company we handle hundreds of clients. Therefore, if you need information on how to work in this way but in quantity just let me know if you find this information interesting.
I repeat, this text is informative. I try to collaborate with you so that everyone works well. I have not used any referral link, nor did I say the name of my company. I hope I have helped you or excited you that you can still automate

I look forward to your answers.