Hi all. For my main account I have been doing manual F/U and Likes and it has been working quite well. Averaging around 70 followers a day when I do it and it only takes me around 30-45 minutes on average.
To start I usually pick an account in my niche with around 20k followers to 200k followers. I don't tend to use the massive accounts as a lot of their followers can be low quality. I use igaudit.io beforehand to check how real their followers are first.
I then go onto their most recent post and follow and like the latest post of people who have commented. I then go to the likes if their isn't many commenters and I target around 50 people. I then repeat this step for a few different sources until I hit around 300-350 follows for the day.
One thing that I have found is that people who are on a 'private' profile tend to follow back more! However these can be a pain to unfollow as there is one more tap you have to do.
For unfollows there is an option in Instagram to sort by latest followed which you can see here: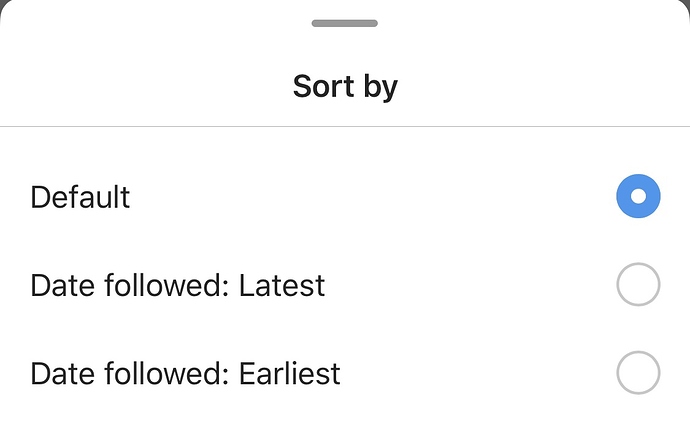 I then unfollow everyone I just followed after around 24 hours. From my experience you can do around 150-200 unfollows at a time before they stop sticking. When this happens just try again in 30 minutes it should be fine.
At the same time as all this im using Instagram normally all day, liking normally, DMing and commenting as any normal person would. I also make use of polls, sliders etc in stories which helps boost engagement.
Any questions just ask below and I will happily answer!