Hey guys,
Today I wanted to explain how to edit your accounts on Jarvee in bulk, without having to edit them manually and one by one because if you've got a lot of IG accounts like me, that process will probably last very, very long.
So, first you'll have to go to Social profiles and then select all accounts you want to edit: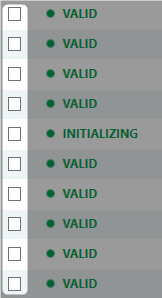 Then go to Actions on selected profiles and press Edit profiles: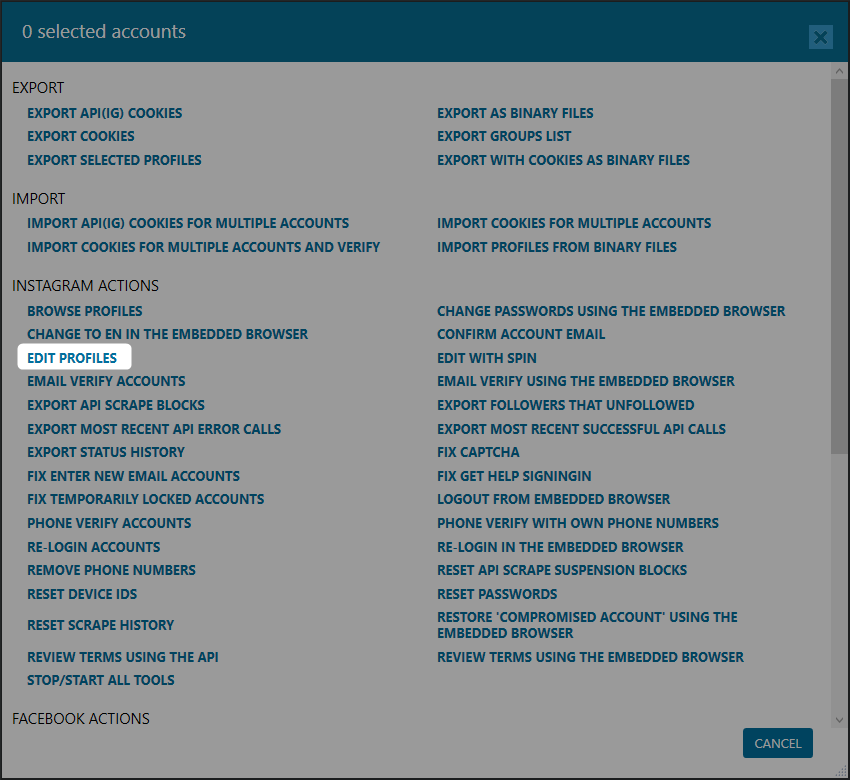 An Excel or a Notepad file should open (depending on what you're using for exporting files) like this:

You will now need to make the changes that you prefer inside that file and once you're finished, close the file and press Yes on this pop-up Jarvee window.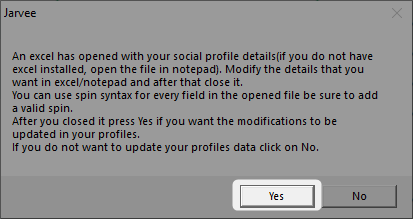 And voila!
All your changes should be applied automatically. This method helped me a lot in the past so I wanted to share it with you guys as well.
I hope it will be helpful for you guys as it was for me.
Cheers.