Hi guys, it's my first post on mpsocial!
I run 11 accounts on Pinterest using Tailwind but I would like to test Jarvee and scale up my things.
So, how to schedule with jarvee? I mean, should I use the "clickable image post" feature?
and most important: what to put in source URL?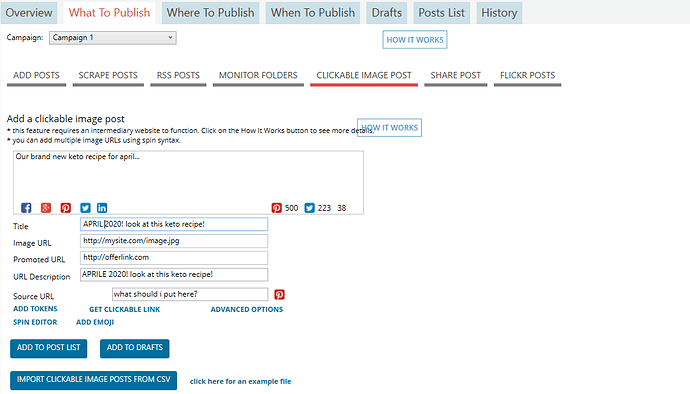 also, what's your favourite pinterest pins scheduler?