You are already there. On the followers page. All users you see below are the followers of that Pinterest account…
I want to know how to install in mp so that mp can do it.
Hi @Adnan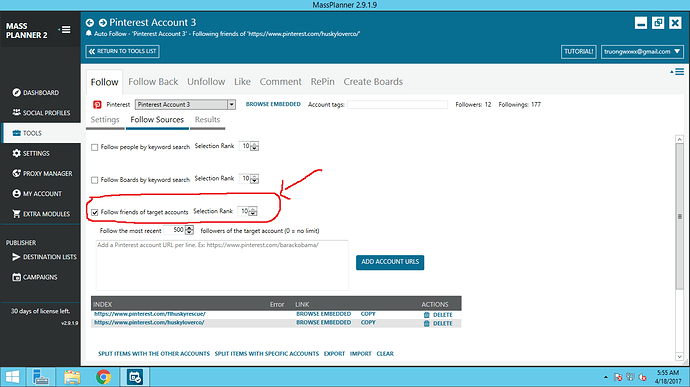 I enter the link to the accounts that i want to start following their followers.
But it does not work
Send message to support, include screenshots, also give us more info, do you get any errors in summary tab when you start the tool, if you do, hover over red YES text, take screenshot of image that pops out and send that one too.
Lastly, you can also send your VPS info to support so we can check it out directly there.