Hi everyone,
I would like to share with you a question from a good customer and get your ideas and feedback on how this growth is possible.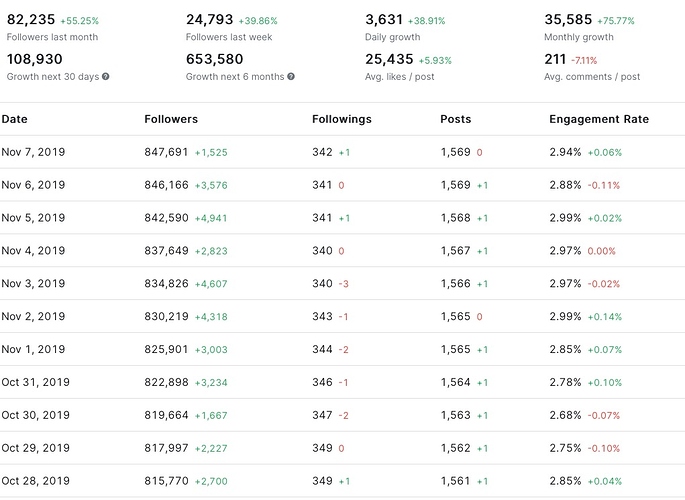 Note: The account "seems" to be from a photographer in US, no name, no email, no contact info, nothing on IG. But checking the posts, we found that the "models" are tagging this account very often.
Note2: You can find that each post is reposted by 6-7 accounts.
I Don't share the account due to the kind of pictures displayed, not sure how IG haven't banned it yet.
No problem to share it via DM. Thanks!