Hello guys!
I've been reading the forum almost for a year now, it has been such a great journey so far!
Thank you so much for the insights and tips for cracking the Instagram algorithm


Shame on me that I didn't participate in the community life earlier.
Actually, most of my questions have already been asked before so I guess I just could properly use the "search" function lol
Also, I've finally reached the point where I can share my knowledge so hopefully it's going to be mutually beneficial cooperation

As of now, my travel account is slightly above 10k followers with an average engagement of 7%.
I used the follow/unfollow method for the most part as long as I didn't see any other option of boosting my account's growth. I've just started questioning whether or not this is was the right decision.
Currently I'm trying to switch to other methods of growing such as engagement groups.
Considering the account size, I feel that it is the best bet.
The only problem is that at this point, before starting to participate in engagement groups, I don't receive the "explore" impressions at all.
I find it reasonable to expect seeing at least some impressions "From Explore". At least a single one. But it's not happening now.
In fact, none of my posts received a single impression "From Explore" since Instagram launched this "Impressions" breakdown under the Insights.
Something definitely feels wrong to me. It might be the case that I'm overthinking though.
Just to give you a bit of context - here's what the insights of my recent post looks like: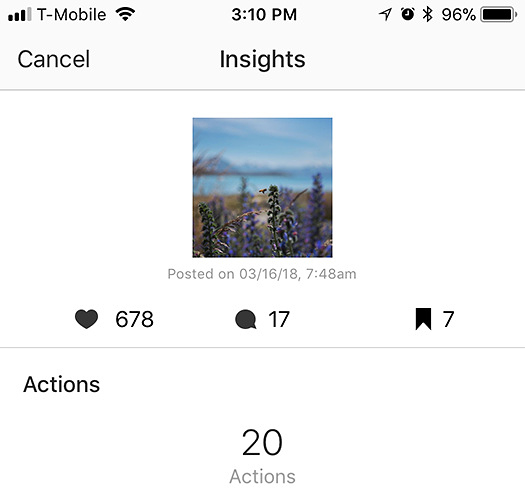 So what do you think. How much "explore" impressions do you normally get?
Do you think it's ok not to have a single "explore" impression at this account size?
I blame the Instagram algorithm and the follow/unfollow method for everything!