I was bored and started a new account Saturday – 1:00 am morning, in a kinda new field spiritual/personal growth. Creator account since 4th post.
This account is done all by shoutouts from my mains-slaves too.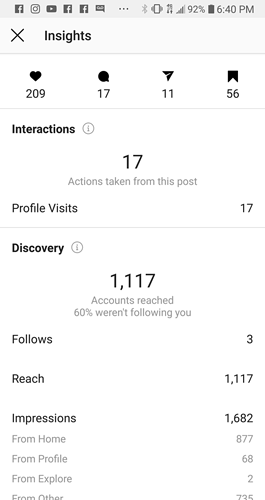 above is post number 6, and it's doing okay, not what I wanted but heck.

Er is kinda good I need to bump it up to 50 % or better, so I will post once or twice a day, the first day did 5.
In level two I have a guide how to do this.
Some thoughts –
Content makes it grow folks. 2 of the post have hashtags – did crappy on tags.( This account for now will not use them.
Feed today is worse than last year but not by much as the high volume season begins Sep to dearly Dec.
Some of you wonder how new accounts get so damn big so quick – this is how.
EDIT – don't message me asking for services to shout – or how. It's in level 2, detailed.
I only shout my own accounts.