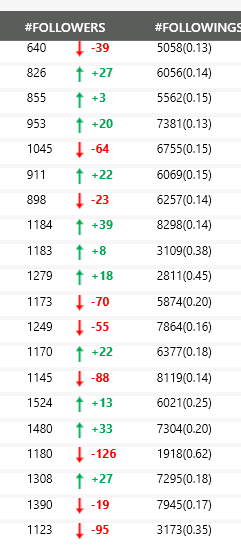 This time only some of my accounts lost followers, whereby others gained more than usually…
What the heck is Pinterest doing? Anyone else experienced a follower drop…again?
In addition to that, MP is showing me wrong data again. The statistics show me that I didn't followed anyone yesterday and today, whereby the results in the FOLLOW-Tool show me how many people I really followed. I will submit ticket…
Another think which could be interesting: All of my accounts which have more than 15 Boards, except one, didn't lose followers.
Do you see any similar correlations?