Hey guys,
As the title tells, I'm looking for real M/S quality providers.
I got contacted last month by @keaddz and Igramify proposing me the service, but he didn't provide anything. When I say nothing, it's legit nothing. A few days after I payed, Instagram did updates and he couldn't provide it anymore. He told me that he was looking for a solution and two weeks later still nothing. Requested a refund yesterday and that's his answer. He ignored me since then on WhatsApp and here.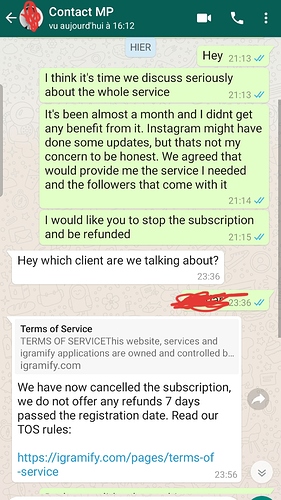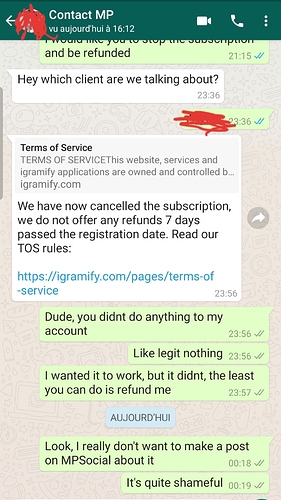 He played the nice guy until I paid the 750€. After that, I was the one requesting news every week as he didn't care. You can keep your 750€
@keaddz
and go to hell.
That being said, if any of you can provide a quality M/S service, contact me please.