Hey. I do not want to create a new topic, so I'll add it in this section.
Hello, I have a question about options, watching history.
I am using options, see instastories after observation.
And does it watch the entire user history?
And is this option better than the separate option?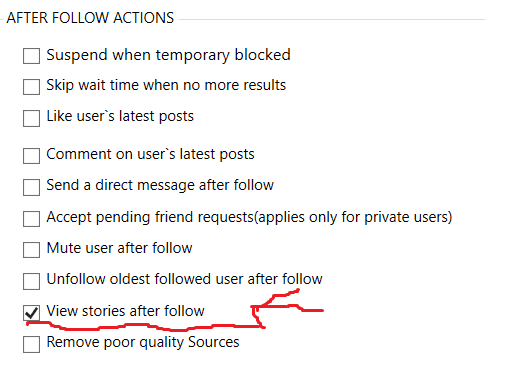 And I have a second question


I set it in jarvee to make up to 49 observations per day.
I do 60-70 instead of the limit I set.
What am I doing wrong?