So Facebook and Twitter have finally come through on their promises to have more transparency in advertising with both their ad transparency features being released one after the other this week.
Facebook:
You can just go to any page, and click on "Info and Ads" to see what ads the page is running, even if you're not targeted by it: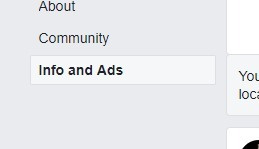 Twitter:
These guys have made it even simpler.
Just navigate to https://ads.twitter.com/transparency and type in your competitor's name on the top right search area and voila!
Goodbye shitty, unreliable 3rd party tools, and hello transparency!