Hello everyone,
Pinterest is the first social network that I used to make some decent income online.
The method was pretty simple: create a blog, place Google Adsense ads and pin your articles to Pinterest.
Of course, the problem was I didn't have many followers, so I had to find the way to reach more audience. Then Pinterest introduced group boards

With a help of group boards, I managed to get a decent traffic and earn my first money online.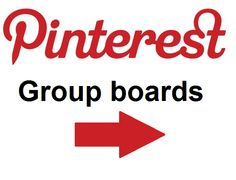 Now, group boards aren't really what they used to be before. However, they still can help you a lot! This is why I want to make this giveaway:
Pinterest Group Board Invites
I have a profile with 250+ group boards, some of them have 1K followers, some have 100K+ followers, I'm not really sure about these numbers since I'm not that much into Pinterest game anymore.
The Group boards are mostly in food (recipes), health/beauty, fitness niche. There's a couple of them in travel niche too. I believe there's something for everyone…
So this is what you have to do. Post your niche below, send me private message with a link to your profile and I send you invites to 5 group boards in your niche, of course 5 boards with most followers. If I don't have any boards in your niche, we'll see what to do, there are some boards with general topic so you can pin anything there.
For now, I'll accept first 10 users who post here and the only condition is to be a Mass Planner user.
Happy pinning