Hello all,
After reading endless struggles about action blocks and organic growth, I would love to share my methods and how I am growing using the basics we forgot overtime. I am growing 80-150 followers a day using below mentioned methods.
I keep testing new methods all the time and wanted to fool proof it before sharing with you guys. So I apologize it took sometime to post a new guide after my last one.
HASHTAGS and EXPLORE:
I know you start rolling your eyes immediately after seeing this. But listen, Hashtags are starting to work well again (not amazingly well like it used to be) but still helping me get loads of impressions and pushes every single post of mine to explore page.
Before judging, let me break it down why I say this is impressive. When the massive engagement drop wave happened in June, I was getting only 3K - 4K impressions during that time. The numbers I get in other is from Explore page as I see my post moves to Explore after few hours of posting and gets clubbed together in Other a day or two after posting.
SHOUT-OUTS?
@Alexnvo has mentioned in countless places that Shout-outs can help you grow your pages massively. I completely agree to him (this is a big part of my growth).
As a photographer/influencer, I use the right hashtags to target pages and leverage my chances to be featured in their community for free. How this can help your growth? For example, one shout-out from a community with 300K followers got me 80-100 followers.
ADS:
Coming to Ads, if the above mentioned method is too much for you. There has been a lot of controversy that Ads affected their ER. This never happened to me but at the same time, I don't run Ads on all my posts (just the ones which are my personal favorites). I run my Ads for not more than 2EUR (coffee might be expensive than this

)

2 x 502 STRATEGY:
No growth is possible or the numbers in your profile is not useful if you don't create a community. To create my community efficiently, I select 50 posts twice a day, leave a like and a meaningful comment. Takes 15 minutes to finish 1 x 502 strategy.
How do you do it?
Method 1:
Select 5 hashtags that's relevant to your niche and go to "Recent Posts" - like and comment on 10 pictures that you truly like.
Method 2:
Go to competitors page who has 30-50K followers. If you don't have one, select 2-3 people who are competitors in your niche. Go to their recent post which is posted just few hours ago and engage with the people who liked or commented on their posts.
I do this for 50 people only to make it time efficient.
This helps me to increase my ER steadily.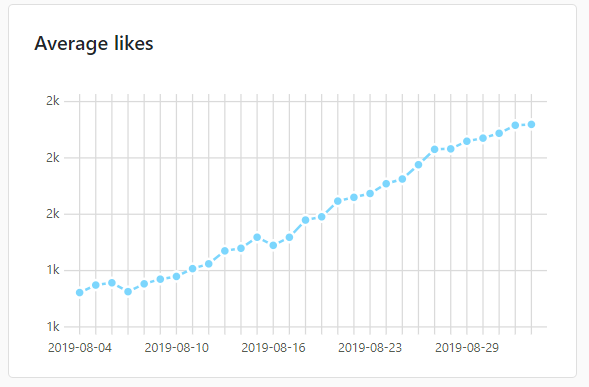 Screenshot from IG Blade
Now my growth using all these methods:

As always, I am happy to hear if you think I missed something. This is a community, keep sharing what you know and help others.
Happy Growing!
Cheers,
Jack