Part 1: What is the Linkedin Invitation Restriction:
Anyone who tried to send many connection requests on Linkedin probably got the invitation restriction warnings at least once.
This can happen for several reasons:
You sent too many requests

You sent the requests too fast

You have too many pending requests

Too many people didn't accept your request

Too many people said that they don't know you
—————
Part 2: What is the "punishment"?
When you try to send more connection requests, you get a pop up that says that you must type that person's email (to make sure that you really know that person), and if you don't know the email you can't send the request.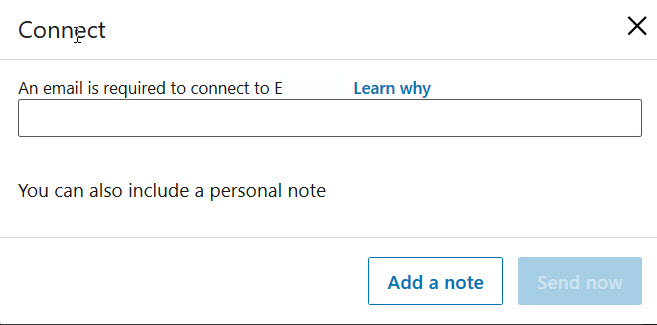 —————
Part 3: How long does it last?
If it's your first time, it will only last a few hours

If it's not your first time, it will last a few days

See part 6 on how to make the wait shorter
—————
Part 4: Does a paid subscription prevent this?
No.
—————
Part 5: How do you solve this?
There are basically 3 ways to solve this:
Wait (see part 3)

Remove all pending requests that you sent (see part 6) to make the wait shorter

Contact a HUMAN support person (see part 7)
—————
Part 6: Remove all pending requests that you sent
This will not solve it immediately, but will rather make the wait shorter
Open this link
https://www.linkedin.com/mynetwork/invitation-manager/sent/?filterCriteria=ALL
It will list all the connection requests that you sent and haven't been accepted yet.
Withdraw all of them.
—————
Part 7: How do you get HUMAN help?
Linkedin doesn't want you to contact their HUMAN help on this.
Their help page clearly says that they can't help you ("and can't assist you in lifting your restriction"):

But this is NOT true.
They can lift the restriction!
Open this link

Scroll all the way to the bottom, and you will see the "Chat with us" link

If it says OFFLINE then just wait and try later

If it says ONLINE then click on it and it will open a popup with a chat to the HUMAN help.
Just tell them what happened, for example:
I got the invitation restrictions 2 weeks ago and it hasn't ended and I really need this for my business…
They will tell you that they are forwarding your request to a supervisor for checking and it could take some time.
For me it only took less than an hour, and the supervisor removed the restriction.