Hey guys

I noticed that more and more users here are talking about LinkedIn and that Jarvee very often has new features related to this social network. A few days ago I needed to do some research on Linkedin and first I started to do this manually. Then I remembered that there is some Profile Scraper tool in Jarvee

I needed this tool to look for people with particular skill sets from a particular location, but this tool can be useful for other purposes as well. This tool extracts complete public profile details with email address included - if available for your profile.
If you are working in the Human Resources department, Recruitment agency, Public Relations industry, if you are just looking for people for some sort of collaboration or just for generating some business leads, this tool can be very beneficial and it could save your time

Settings are very simple and easy to set. On the screenshots you will see the default settings, I used these since I didn't want to get some kind of blocks for doing too much search on LinkedIn since I have a regular account.
If you are doing this on a larger scale and you want to automatically export results, you can use the options available in the AUTO EXPORT SETTINGS section of the settings.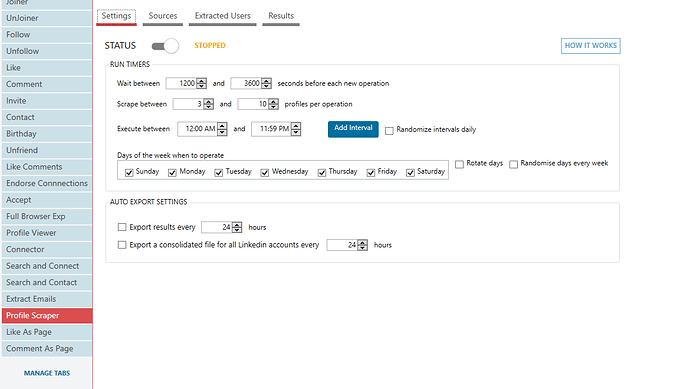 When it comes to sources, I used keyword search where I also included location (this is just an example). However, you can see the list of all available sources for more advanced LinkedIn users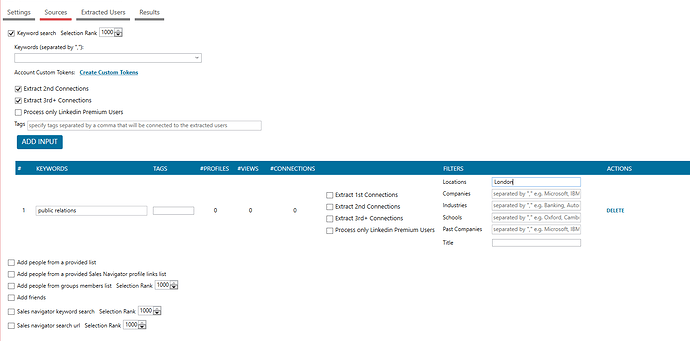 The results look like this and you can easily export them all by clicking on the EXPORT ALL button.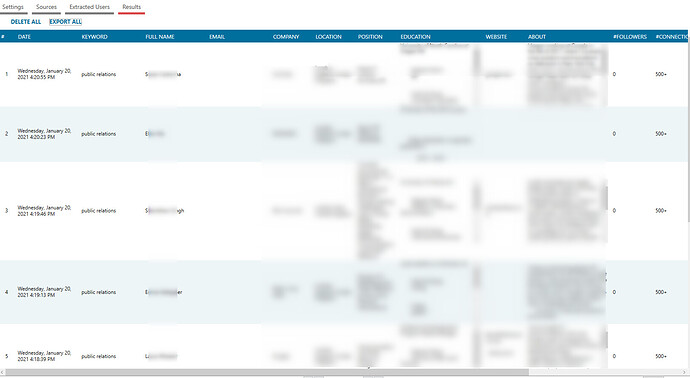 Hope that this will be helpful.

If you have some other suggestions or you have some other ideas in which cases this tool can be used, please share it here with the community!