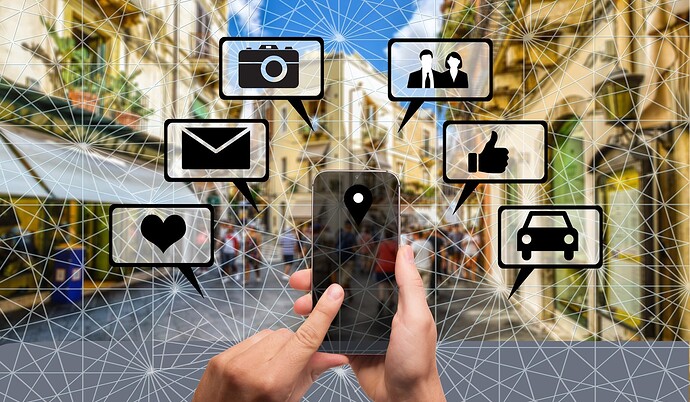 Social media marketing (SMM) is an avenue that can help you to tap more customers. It helps you promote your products and services through the Internet, where you get direct access to millions of people worldwide.
SMM utilizes social networking platforms like Facebook, Instagram, Twitter, LinkedIn, or Google+. You can build brand awareness or attract new leads with these free services. Using these tools will only take some time out of your day because it does not require mammoth budgets for advertising. Social media marketing has many benefits, which include:
Social media allows you to expose potential leads by giving them multiple entry points into your business. Since the campaign is inexpensive compared to traditional methods of internet marketing, more leads can be exposed.
With social media, you get the opportunity to share your message to a wide range of target audiences (through different channels, which include text, images, audio, and video). You can only attract the right type of attention from people who will most likely become your customers. Social media also allows you to eliminate irrelevant traffic from search engines, expand your brand awareness and create brand loyalty with your followers.
You can use social networks to amplify an existing campaign by sharing updates about it across the internet. This creates free advertising for you without spending another penny on any form of promotion. It's like an army of loyal fans who will help you spread the word for as long as it takes to reach as many potential customers as possible.
Social media networks allow you to measure your campaign's performance through different forms of analytics, such as ratings and page views on social sites like YouTube and Facebook. This allows you to make any course corrections if necessary and improve on future campaigns.
With more people using search engines like Google or Bing, SMM gets your website higher up in the ranks, which leads to increased traffic and increased revenue. The links that show up on search engines point directly back to your site, making sure that new viewers get there with ease without having too much trouble finding what they are looking for.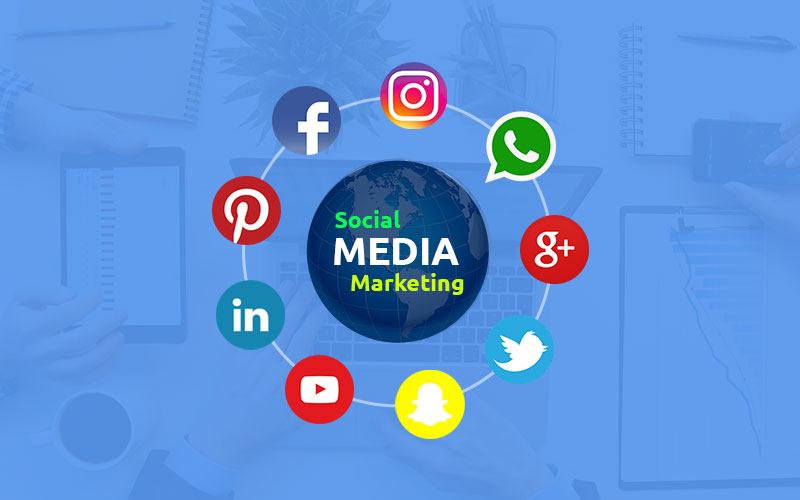 How to Get Started with Social Media Marketing for your business in 2022: Tips for Maximum Engagement
Even though social media marketing is free and easily accessible, there can be a steep learning curve for beginners. We've curated top tips we believe can help you get started with ease. Find them below:
Take the time to plan out your campaigns meticulously: Social media is just like traditional marketing in that it requires patience. You will need to take the time to understand how social networking works and identify your target audience before launching any form of campaign. Identify who you want to attract as leads, what type of content they would share with their friends, when they are most likely to visit these sites and which platforms they use when engaging with them online. All this is important because it helps you fine-tune your strategies according to individual behaviors to make people more likely to follow through on your calls to action. A common hurdle you may bump into when planning campaigns is being pegged by secondary commitments for example assignments especially if you're still taking classes. If you do not want the assignments to eat into your time, you may want to work with professional agencies like to help with the assignments. They have experienced essay writers who can handle any essay assignment so you can concentrate on the campaigns.
Knowledge is power: An understanding of core social networks is a must if you want to use them for marketing purposes. There are many different sites that offer unique opportunities to get potential customers, but not all are created equal or are even appropriate for your business. Every social media site has its own language and "etiquette," which new users might find confusing at first. The best way to overcome this barrier is by taking the time to learn how things work on each network so that there will be no disconnect in communication with your audience.
Social media strategies need regular review: Social media marketing requires you to manage multiple accounts across different platforms. Here's where tools like Hootsuite or Buffer come into play. These tools offer analytics reports that facilitate the review of your activities. The insights they provide help identify any unforeseen problems, such as a sudden drop in the number of retweets despite regular postings or an unusually high number of spam comments even though you are following all the rules.
Be consistent with regular updates: A common mistake made by beginners is taking too much time between posts, so users forget about them altogether. However, if you want people to check out your content, it needs to be nestled right next to their other social networking feeds so it will be seen quickly and easily. You can update multiple times within one day or take turns posting across different channels over different days, but just make sure that there is always new content for people to check out. Importantly, if you're going to hire essay writers so you can maintain this consistency, be keen to only hire best essay writing service. This will help save you from unnecessary frustrations down the line.
Try using visuals to grab attention: The internet is still primarily dominated by text, but this is rapidly changing thanks to the growing popularity of social media sites. Consumers are increasingly drawn towards visual content like images and videos because these tend to stand out more than plain old text. Marketers take advantage of this fact by posting all kinds of multimedia, including infographics, slideshows, and even memes across different channels. If you want your business to be successful in social media marketing, invest in creating quality visual content today so you can get an edge on the competition tomorrow.
In Closing
Above all else, it is imperative that you remain patient, open-minded, and flexible when using social media marketing for your small business. If you show dedication and tenacity to fine-tune your strategies over time, there is no reason why you cannot enjoy success when using this powerful tool for marketing.
A digital marketing strategy is a plan that outlines how your business will achieve its marketing goals via online channels like search and social media. Most strategy plans will summarize which online channels and digital marketing tactics you will use, plus how much you will invest in these channels and tactics.
Author Bio:
Emily Harrinson is an influential editor of a big content creation company providing college paper help in London. She has been working in this company since 2006. Emily is a very positive person who likes to listen to music, follow sports and read books.