Be careful with the number of actions and searches you do on Linkedin.
YES, even if you have an aged account.
YES, even if you have a paid Linkedin account and you thought that if you pay then they let you do whatever you want.
This is what happens: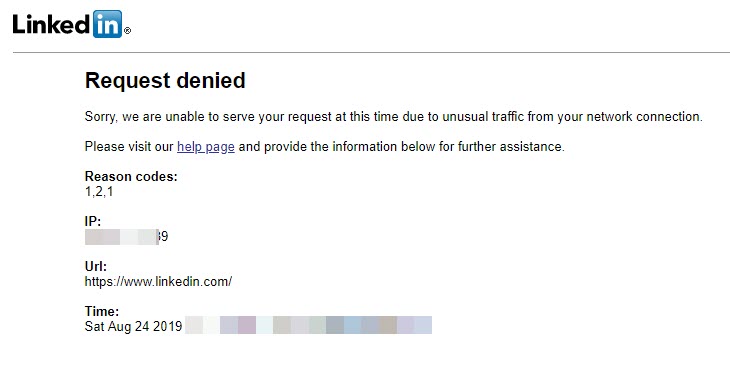 And it wouldn't let me use my Linkedin account on my pc.
I tried from my phone and it didn't work.
To test if it was my ip, I disconnected the wifi on my phone (so it would not use my home ip but rather use the mobile ip which is different) and my Linkedin account worked normally.
So I disconnected my home router for 5 minutes and reconnected it and got a new ip and then everything worked fine on my pc.
But obviously now I am going slower…