Several problems on Linkedin accounts with SEARCH AND CONTACT and SEARCH AND CONNECT tabs (see attached images)
SEARCH AND CONTACT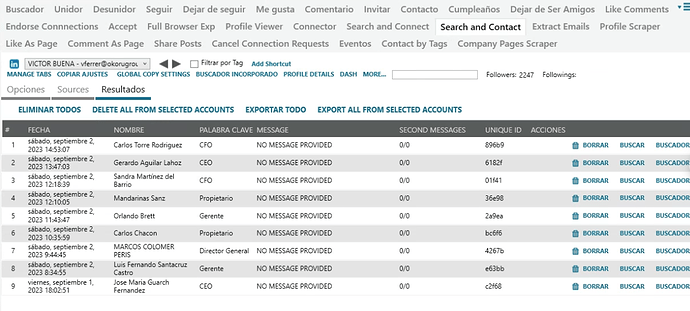 SEARCH AND CONNECT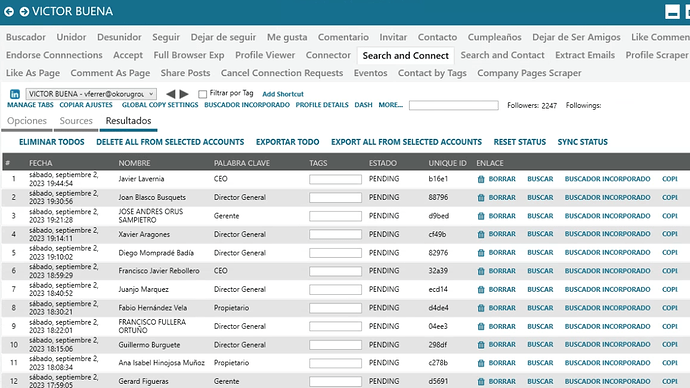 No changes made till I set up the tool at the beginning of the month and they only work for three days and with not too much results.
Since Sat, 3td September, they are not running at all.
I had created new accounts to try to reset the parameters, but the tool remain PENDING or trying to connect (see image below)

The tool seems to work with other items but not with this tools.
May you help me please to solve this issue?
Thanks