Hello,
I have one Linkedin account with this verification: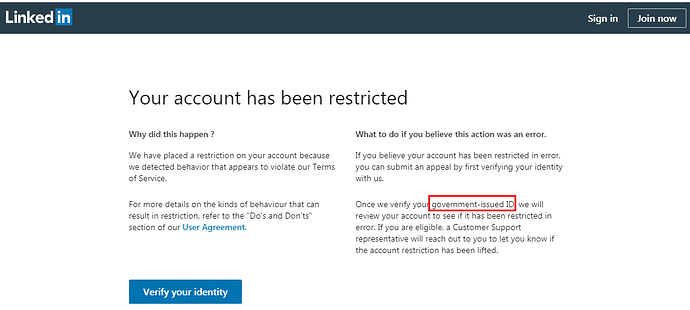 Now I need to submit a gov issue ID (Driver Licence, Passeport)
Do you know any free or paid tool to create fake Passeport and/or Driver Licence?
Did anyone succeded to recover from this restriction?
Does using a fake ID with the first name and last name and date a birth would be enough?