Hello people!
Now the chance has come to BEAT THE STUPID EGG and give love to lonesome Giovanni.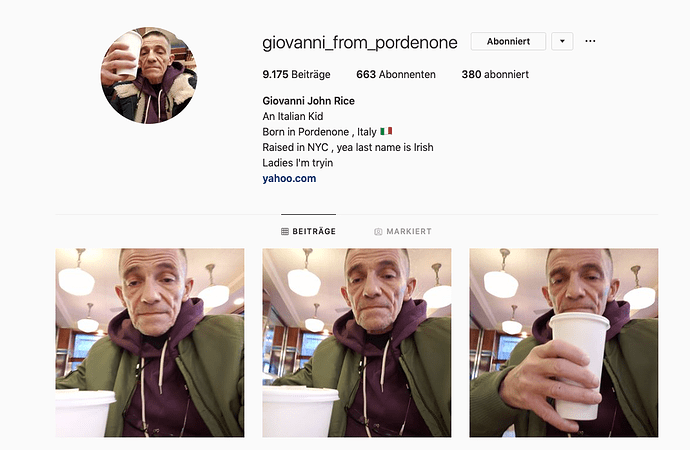 https://www.instagram.com/giovanni_from_pordenone/
See the details here: https://mpsocial.com/t/funniest-most-active-account/62200
So, who of you is contributing to making the magic work and start the viral wave?
@wortime suggested to dedicate 1 slave account and give 10 likes a day e.g. through LE (–> see @wortime clarification below). The first stones are already thrown in the water (see the likes on his latest posts). Now it is time to organise ourselves as a tribe.
Yes, I have dedicated one CHILD ACCOUNT
Naah, I find this stupid
Let's make this big, let's see the true potential of Social Media for ourselves, let's have fun!!!
Vamonos Juntos!