Hello everyone.
As you know, I deleted Instagram and vowed never to use it again.
But I changed my mind after getting TikTok.
I'm utterly fascinated by this application since getting it, because I was able to gain a couple of followers fairly quickly without doing anything except posting my first two videos. I didn't like any content, and followed absolutely nobody.
My Favourite Aspect of TikTok
I like it in particular because one doesn't need to worry so much about video & photo quality, unlike Instagram which I obsess over to a ridiculous degree.
Have a look at my Instagram account and you'll see exactly what I mean.
Instagram vs. Tiktok・The Great Experiment
I want to test something very simple:
Is it possible to grow absolutely organically on TikTok without liking or following anything or anyone, using only the posting feature, with niche, but largely low quality regular video content.
I then wish to compare this to Instagram growth in an identical fashion.
I'll leave photos of both of my accounts so that comparison can be made at regular intervals.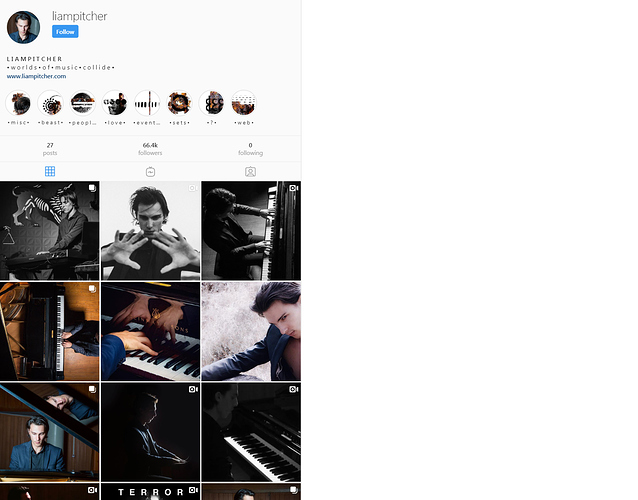 I have over 60k real, industry relevant followers
I haven't posted in 6 months
My account trust score is excellent
I'm following nobody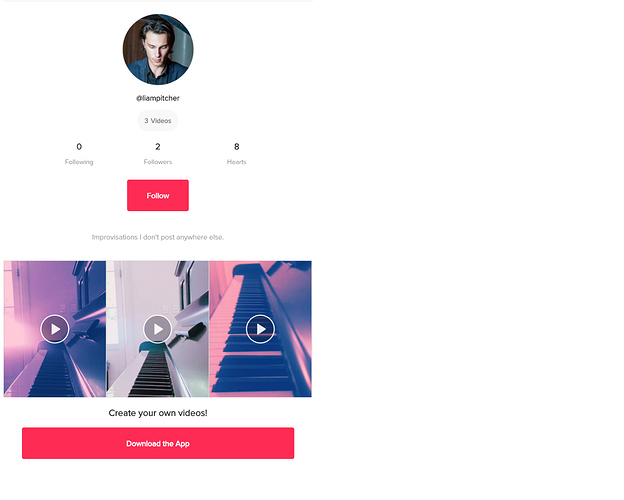 I started this week
It's practically non-existent
I'm following nobody
Comparing Organic Growth on Instagram & TikTok
There are some things I'll be doing identically, and other things I won't be doing identically.
Firstly: I'm going to give Instagram an unfair advantage by posting extremely high quality content, but I won't be posting nearly as frequently as on TikTok in order to balance things out a bit. I think that this is an interesting juxtaposition.
On both platforms going forward, I will not be liking a single photo or video from anyone while I run these tests indefinitely.
I want to see how much organic growth and engagement will be possible on each platform, under their current circumstances, with nothing except captions, content and hashtags.
I don't intend to use paid ads on either account, nor do I intend on buying engagement of any kind whatsoever.
It will be interesting in itself to see what kind of engagement I get on Instagram under these pretenses.
Some Notes Regarding What I'll Be Doing on Both Apps
Instagram Posts
I'll be posting 1 - 2 times a week
I'll only be posting the best photo and video content with engaging captions and an excellent array of hashtags
TikTok Posts
I'll be posting 4 - 6 times a week (got to keep that sabbath)
I'll be posting videos taken on my iPhone with silly filters and effects on them with short captions and few hashtags
My Suspicions About TikTok
Based on the stats I've read about TikTok, I think that organic growth is going to be significantly faster.
I want to see how long it takes me to catch up with and surpass my Instagram following.
My only advantage on TikTok? I'm a fairly decent pianist.
Let's see how things go!
What are Your Thoughts on Instagram vs. TikTok?
Let me know in the comments section.
If you have anything to suggest, or any kind of info you'd like to receive