This is what message I get when I log into instagram.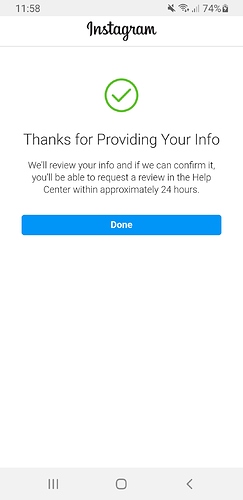 Nope, never had an issue with any accounts before this. I'm not sure what I can do now but wait and hope they email me back

i just want the photos and videos of my baby in my archives!

thanks for your help