Hi everyone!
Many of you who are running an agency or are looking for an alternative way to grow your IG might find this interesting. Today I'll be showing you the exact strategy I'm using to get 100-300+ followers a day to my Instagram pages for just $10/day with Facebook ads. This worked flawlessly for me, however results may differ, so please take this as a consideration. I'm not a FB ads guru, simply a guy who found a nice strategy that worked for me every time. Feel free to tweak this strategy as much as you want.
Also, if you have any questions or if you're planning to run this kind of campaign - leave your questions down below! I'll be happy to help.
How this can benefit you:
Use this as an upsell/seperate service for your agency
Use this as an alternative method of growth
Use this "on the side" to get extra growth & engagement
Let's get started!
Things you need:
A Facebook business manager account
An ad account
An IG page
A credit card/PayPal account that is ready to spend money
How to create a Facebook business manager account: https://www.youtube.com/watch?v=1iZl0bCyDPQ
The ad
First off, you need a a good story ad! We will be using IG stories as the only placement because I've found that this was the most effective placement for followers where people can make decisions quickly.
I can't really help you with how to create a story ad because it depends a lot on your niche. However, you can find really good examples here: https://youtu.be/GppLeHmZo9c?t=58
A video or an image with a clear call to action should do the job!
The strategy
First, create a new campaign and choose "Traffic" as your objective:

A lot of people think that the "engagement" objective is the optimal one, however, it makes the clicks more expensive for no reason. From my testing I've found that the traffic campaign was the cheapest way to get a lot of followers.
I always set my daily budget to $10 and schedule the campaign for 12am the next day. Why? Because if you campaign starts at the middle of the day, Facebook will try to spend all of your money as soon as possible. This is not what we want to happen.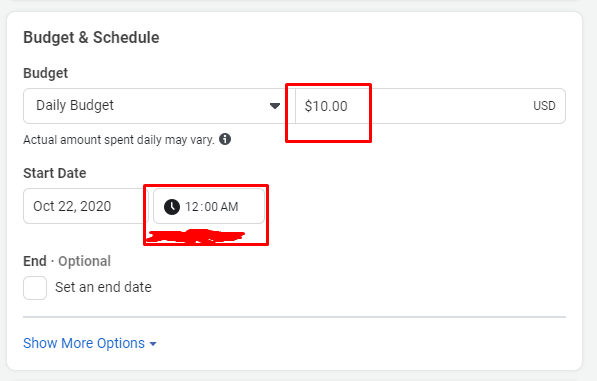 Now for the audience.
If your page has 5-10k followers already - use a lookalike audience.
If your page has less than that - use broad interests or don't do paid ads yet.
If you have more than 5-10k followers a lookalike audience is your best choice. What it means is that you tell Facebook to find people that are similar to the people who already engage with your Instagram profile. Lookalike audiences always give Facebook the purest data to work with unlike interests.
To create a lookalike audience, click on "create new" and then on "Lookalike audience":

The on "Create a new source" and "Custom audience":

And then choose "Instagram account":

For the audience size, I always choose 3-6%. You want a broad audience with a few millions in reach.
As for locations, I found that targeting worldwide would be the cheapest. You can exclude some specific countries if you want to but from my testing it didn't work.
One more thing - always turn off the "detailed targeting expansion" feature. It'll make your ads way more expensive for no reason.
As for placements, since you're using a story ad, choose "Manual placements" and choose Instagram story only.
---
Recommendations
Split test.
Create a couple of story ads and split test between them. The one who has the cheapest CPC (cost per click) is your winner. If you have a couple of ads with low CPCs, you can leave both of them on. You split test by creating multiple ads inside the adset.

Give Facebook time to optimize.
Facebook might not perform extraordinary in the first day. Give Facebook at least 4-7 days to optimize and find the right people that should follow your page. The Facebook algorithm is very smart, and if you give it time and room to optimize it should do its job.

Track your ads.
This might go without saying but you should at least once a day check up on your ads. Make optimizations accordingly and test new story ads to see if they perform better.

Give this strategy a chance.
If you gave Facebook the time to optimize and you're still not seeing good CPCs, you may want to:
Check your story ads and create new ones
Check if your bio & profile picture are esthetic
Check your content
Another small disclaimer: I'm simply presenting what worked for me. In no way, shape, or form I'm a Facebook Ads guru. Please use this strategy responsibly and don't blame me if things don't work for you - it can happen because of a lot of things.
---
EDIT: Strategy #2 for running ads
I've been talking with one of my friends who was very impressed with the guide and showed me yet another strategy which I personally think that is way more better. Here it is!
For your ad itself, you want to choose your most relatable & best performing post of all time. In short - not only the post that performed the best, but also the post that will make people follow you if they see it in the explore page. This is a very important, because choosing the right post can definitely impact the campaign's performance.
You also want the first line of the caption to be somethin like "Follow @myaccount for more content like this!". Obviously don't copy this word for word, but instead, tweak this a little bit according to your niche.
Your objective for this campaign is still "Traffic" but as for your placements, use "Instagram Feed" and "Instagram Explore" only.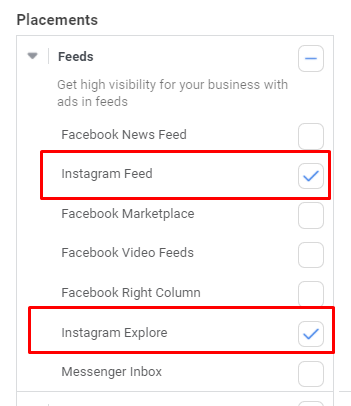 As for targeting, use very broad interests according to your niche. By broad I mean 10m+ in reach, you can find the reach in this area of the page: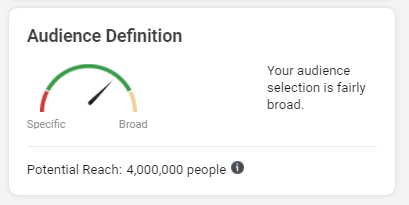 "Interests", like the name suggests, are things that the algorithm knows a person likes. If my page is related to the food niche, I'd choose interests like "Kitchenware" or "KitchenAid" (a brand).
In the ad level itself, use the post you chose by connecting your account and clicking on "Use existing post".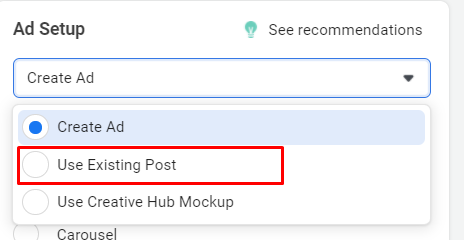 Set your website URL as your own profile and the CTA button as either "Watch More", "Learn More", or "Subscribe".
You can start with a $10/day budget, however with this strategy you can scale to the moon! You can also split test between multiple posts and see which ones bring you lower CPCs. You can run multiple campaigns each with one post as well.
---
P.S. I've spent a lot of time on writing this post, if you liked it - I'd appreciate it if you clicked on the like button, it gives me motivation to see that the community enjoys my content.


Good luck!
#infortheautumngiveaway