Hi guys and gals, This method is developed by me and I didn't see it anywhere else! I'm kinda new to this forum but been doing IG botting for a year now.
In a span of a year, I had 50+ banned accounts, spent over 200$ in PVAs, wrong proxies, wrong settings, wrong niches. All thanks to wrong account creation, i used same ip all the time or used cheap proxies.
Today I will teach you how to create accounts for your Jarvee or GMT through your mobile device (Android phone)
** Let's GET RIGHT INTO IT!**
You'll need a:
Android Phone running version of Android higher than 4
SIM Card with Internet access (4G DATA PLAN)
HOW TO DO IT?
1. You should have a rooted phone
If you don't there is a handful of solutions:
Please post the name of your phone in comments, or go to youtube and search How to Root (Your Device)?
There is universal solution that may not work for all of you, its called KingoRoot, one click root solution, but your device may not be supported, you can download it from the link below
You could go to your local mobile repair center and get it rooted there for around $20
To check if your phone is rooted go to Playstore and download RootChecker application
Click Check and see what you got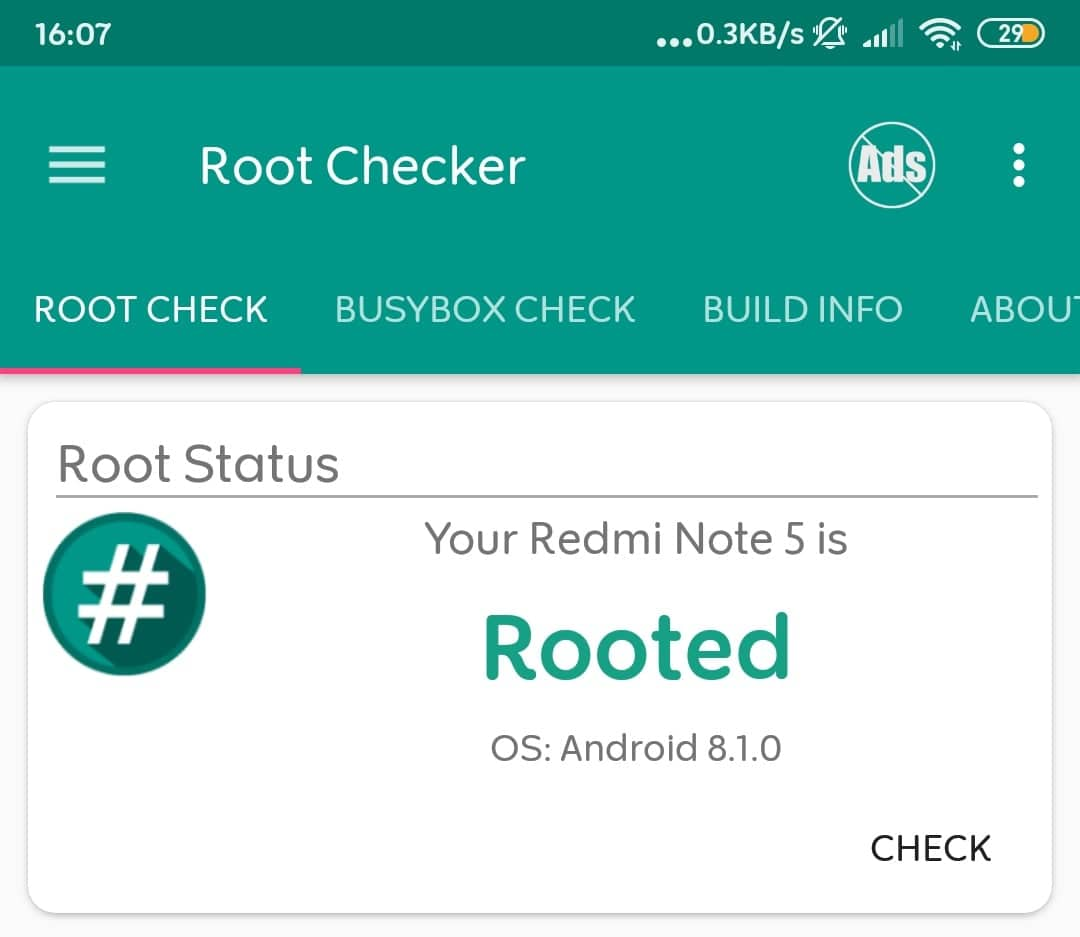 INSTALL APP CLONER
I will give you a premium cracked version of this app because I'm good
App Cloner Apk
With the free version you cannot do necessary things for this method to work so please use link above,
I've uploaded a virus total check for scared ones out here
Virus Total
When you install the app, you will be greeted with this screen!
https://scontent.ftzl1-1.fna.fbcdn.net/v/t1.15752-9/56563207_335901667057534_7833929058374123520_n.png?_nc_cat=101&_nc_ht=scontent.ftzl1-1.fna&oh=868d90fb66a4a28a88115ab82bed82a7&oe=5D0815DB
Find Instagram in the app list and click on it!
https://scontent.ftzl1-1.fna.fbcdn.net/v/t1.15752-9/56178458_793126694391764_6294991904840876032_n.png?_nc_cat=110&_nc_ht=scontent.ftzl1-1.fna&oh=f6f1f1af95ff939962c6b6ef4db1eafa&oe=5D0BF0A7
Let's dive right into options
Clone number - The number of apps you want to be cloned


Name - Name of the cloned application, I will name mine Instagram 4G
You can change the appearance of the icon in the settings but it's not that important
Let's get to the good stuff
Scroll down and see the Modding section you'll see Privacy options.
YOU WILL SEE A TON OF PRIVACY OPTIONS BUT DON'T GO SUPER COMPLICATED ON IT, JUST COPY MINE
Incognito mode
Close the app via a notification and securely delete app data.
https://scontent.ftzl1-1.fna.fbcdn.net/v/t1.15752-9/56560673_618146495277018_6799008485984960512_n.png?_nc_cat=110&_nc_ht=scontent.ftzl1-1.fna&oh=575678b833413e5e7679d4346495dcac&oe=5D3A83AE
Pick Incognito mode, and Automatic (when leaving app).
Incognito keybord
Requests to disable keyboard typing history and personalized learning. This must be supported by the keyboard app, for example Google Gboard.
Change Android ID
Allows changing the Android ID reported to the cloned app. This also changes the hardware serial number.
Spoofs your Android ID and instagram can't link you and created accounts
https://scontent.ftzl1-1.fna.fbcdn.net/v/t1.15752-9/56306727_329187807740317_7676546952544124928_n.png?_nc_cat=100&_nc_ht=scontent.ftzl1-1.fna&oh=cbe010aa8fed1ce227bce030ada018c3&oe=5D4D8183
Change IMEI/IMSI
Hide or change your phone's IMEI, MEID or ESN number in cloned apps. Hide or change the IMSI number in cloned apps.
https://scontent.ftzl1-1.fna.fbcdn.net/v/t1.15752-9/55943928_166928737559421_813786287004712960_n.png?_nc_cat=103&_nc_ht=scontent.ftzl1-1.fna&oh=0f4c90a6f115e6c6cf7efc346f8f187b&oe=5D37BD27
Hide SIM&operator info
DONT PICK OR CHECK THIS!
Instagram will think that you are using some blackhat sim or whatever!
Hide WiFI MAC Address
Just hide it

it will cover traces
Hide Bluetooth MAC address
It will cover traces
Randomize build props
It will cover traces!
That's it for the application part!, You don't need to touch anything else, justt clone it and wait a couple of minutes to finish, after that you will have cloned app in your phone
CREATING ACCOUNTS ON NEW CLONED INSTAGRAM
When you enter the new cloned application, disable Wi-Fi, turn on your mobile data and click Create New Account!
https://scontent.ftzl1-1.fna.fbcdn.net/v/t1.15752-9/57012684_426699134566337_8842016311480418304_n.png?_nc_cat=104&_nc_ht=scontent.ftzl1-1.fna&oh=abc88ffb64f06055178ab781f7843ee5&oe=5D4965B8
Always sign up with your freshly made email account, Create some emails at hotmail.com or mail.com or Gmail whatever you like!
Please do not use mail.ru or any other shitty mail, for Instagram that's a sign of cheaply made account!
Proceed to create your IG account as you would, when you have created one account close the app from and delete it from RAM, it will delete all data from that app and give you fresh access for the next time.
PRO TIP
You can create as many as you wish accounts using this method! Follow steps
1. When you have created atleast one, close the application and clear it from RAM
2. Turn on AirPlane mode on your phone!
3. Wait atleast 10 secs
4. Turn on Data once again
5. Go to cloned app and create one more!
REPEAT ALL DAY BABY!

Closing words!
I want to contribute to this forum because it helped me so much and i want to give back, i would like to reach lvl2 so if you could smash that like button that would be great! Thanks!

If something isn't clear, English isn't my primary language, sorry :), write your questions below!