Ok, it's time to vote for the winners of our Spring MPSocial Giveaway.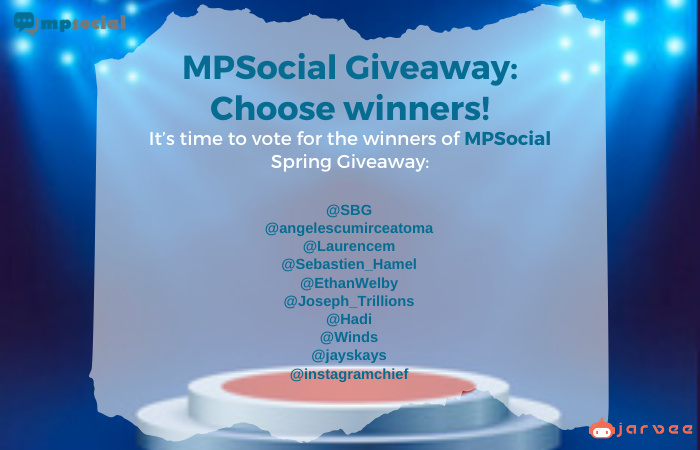 Please cast your vote on the shares that you liked the most, in case you missed some you can see them all below. If you vote you need to choose at least 3 that you like the most and you can choose a maximum of 5 so everything gets more interesting. May the best shares win !
Also, let's give a big THANK YOU to @Stiletto who provided the Jarvee licenses given as prizes.
Here are the topics that participated in this giveaway - 15 great shares:
And now the fun part, cast your votes!
Organizational stuff
I've added all topics in the order they were added on the forum, it doesn't matter where in the list they are, vote for the best !
I wish there wasn't a need to say this, but here it goes: DO NOT try to cheat this by creating multiple accounts and voting for yourself ( you are however allowed to vote for yourself once from your own account in case you're participating) we monitor everything and if we catch you doing this we won't take it lightly. Let this be a friendly and honorable vote!
Good luck to everybody and may the best shares win!